Bouldering, like all climbing, requires really strong fingers.  Any training program that doesn't have a central finger strength component is missing the mark.  Additionally, the time you spend training finger strength is a great time to fit in a full-body strength training workout.  Combining the two makes for a highly efficient and effective strength training session.
Here's a sample workout taken from the TrainingBeta Bouldering Strength and Power Program to give you an idea of what these strength training workouts can look like.  In doing this workout, you'll not only train three different grips on the hangboard, but also work on your total upper body strength by targeting your chest and shoulders.
Check out the workout below and give it a shot.  Then, if you like it, be sure to check out the full Bouldering Strength and Power Program for yourself.
Free Strength Training Workout: Week 23 – Workout 1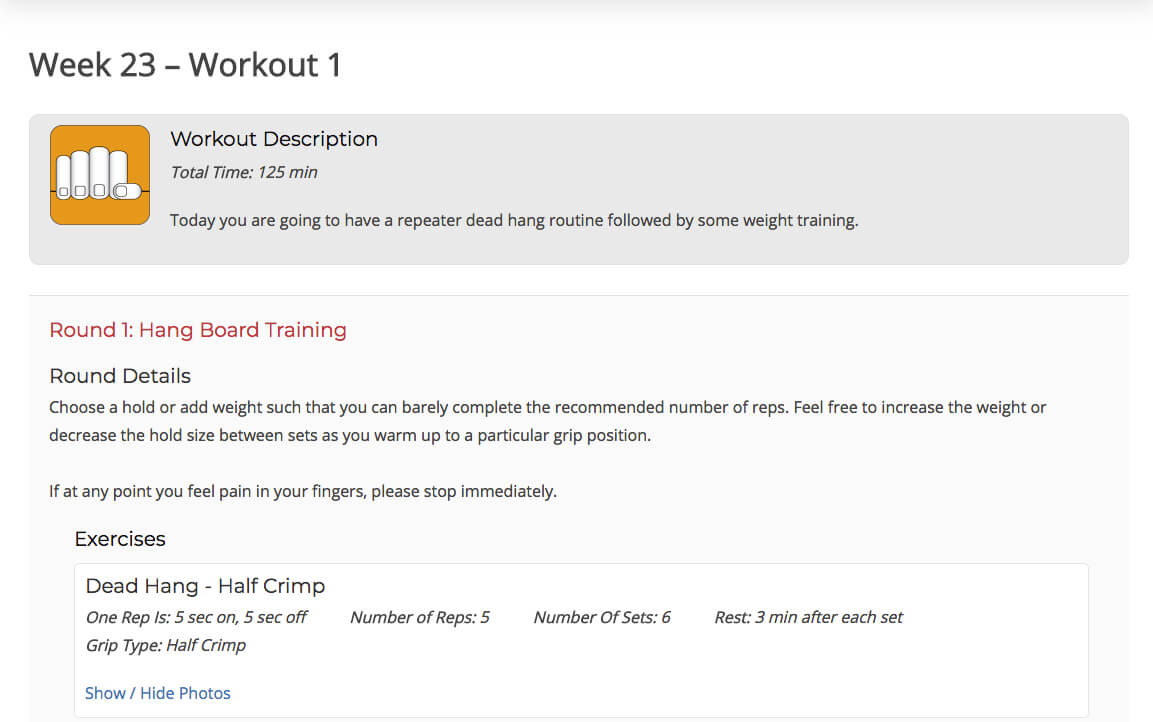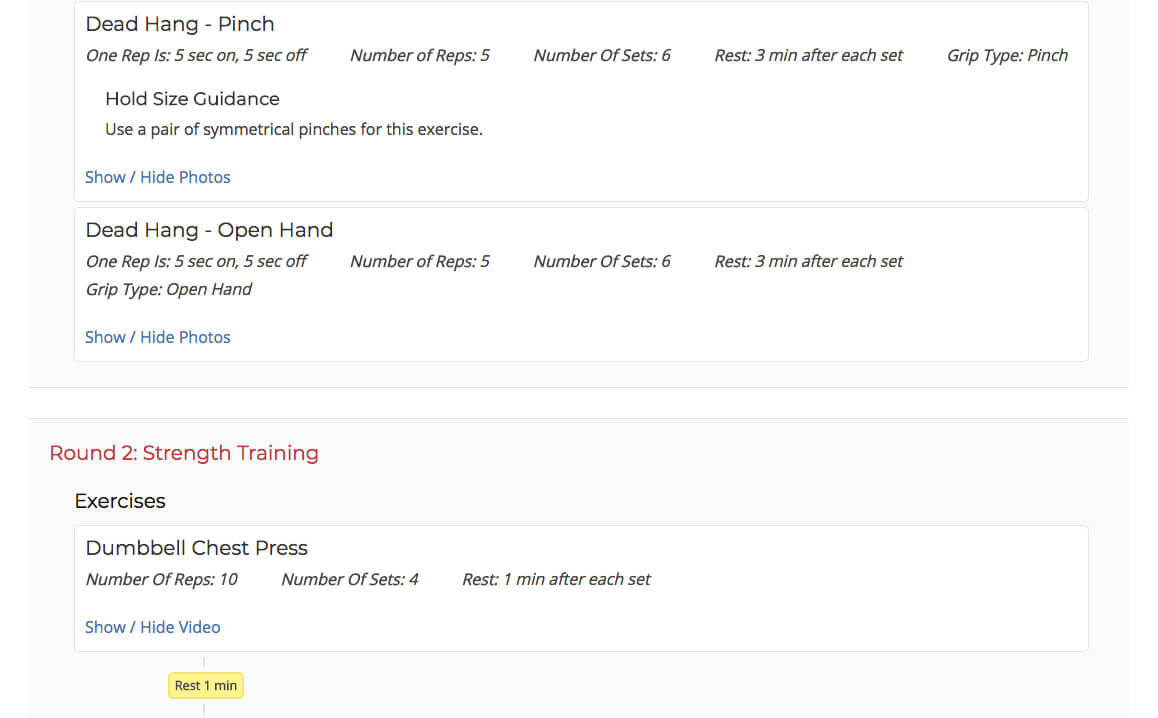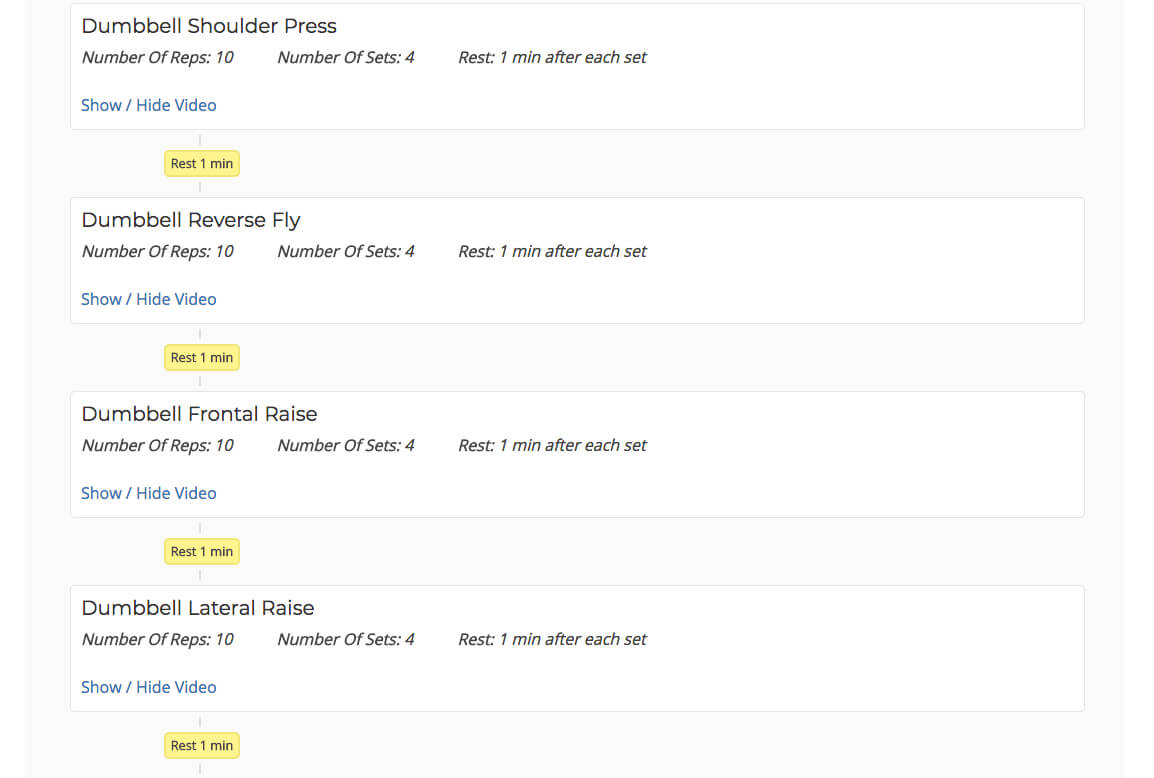 Bouldering Strength and Power Program
If you like what you saw above and want to continue adding structure to your bouldering training, be sure to check out the full program.  Here's what it's all about:
Here is your roadmap to gaining more strength and power on boulder problems. This online bouldering training program is laid out for you by a climbing trainer so you don't have to plan anything. The workouts and drills are scalable to any level of climber, so it'll help no matter how hard you currently boulder.
This Bouldering Strength and Power Training Program is for boulderers of all abilities. You get 3 unique workouts every week. The program trains every aspect of climbing, and in your dashboard you'll find that every workout is labeled with the icons below to tell you if you'll be training Power, Power Endurance, Finger Strength, Projecting, or Resting that day. Often you'll be doing more than one of those things during each workout.
Check out the full program for yourself by clicking through below!
However, if this program doesn't sound like the right fit for you, we offer a variety of programs that train everything from endurance to finger strength.  Check them all out here: Climbing Training Programs.

(photo courtesy of Matt Pincus|@mpincus87)
Other Articles You Might Like:
TrainingBeta is a site dedicated to training for rock climbing. We provide resources and information about training for routes, bouldering, finger strength, mental training, nutrition for climbers, and everything in between. We offer climbing training programs, a blog, interviews on the TrainingBeta Podcast, personal training for climbing, and nutrition for climbers.