A Training Program Just for Boulderers
Here is your roadmap to gaining more strength and power on boulder problems. This online bouldering training program is laid out for you by a climbing trainer so you don't have to plan anything. The workouts and drills are scalable to any level of climber, so it'll help no matter how hard you currently boulder.
Climbing, core, hangboard, campusing
Injury prevention and weight training
Scalable for all abilities

Dead Point Magazine's Review

"The program is extremely simple to follow due to the clean layout of the website… What makes this program stand apart from other training books is the clearly-defined "do-this-then-this" format. As long as you're injury free and prepared to work hard, you don't need any knowledge of training to begin your personal program. Will these programs make you a better climber? That's up to you." Read full review.
 –Mikey Williams, Dead Point Magazine
Most Climbers Don't Fail on Their Projects Due to Lack of Trying Hard…
We usually fail to send our projects because we haven't adequately trained for them. Climbing a lot will only get you so much stronger.
Seeing big gains in your climbing requires weight training, core training, campusing, fitness training, and fingerboarding. And climbing. And it requires specific injury prevention exercises.
We joined forces with climbing trainer Kris Peters to create this all-encompassing and super easy-to-follow Bouldering Strength and Power training program.
It will make you stronger, fitter, and more powerful without the normally high cost of a trainer or the headache of trying to create a program yourself.
Throughout the program, you'll cycle through different 6-week training phases with 1-week rest periods between each cycle. You'll cycle through all the necessary parts of training for bouldering, starting with a power endurance phase and move on from there, as the graphic below shows.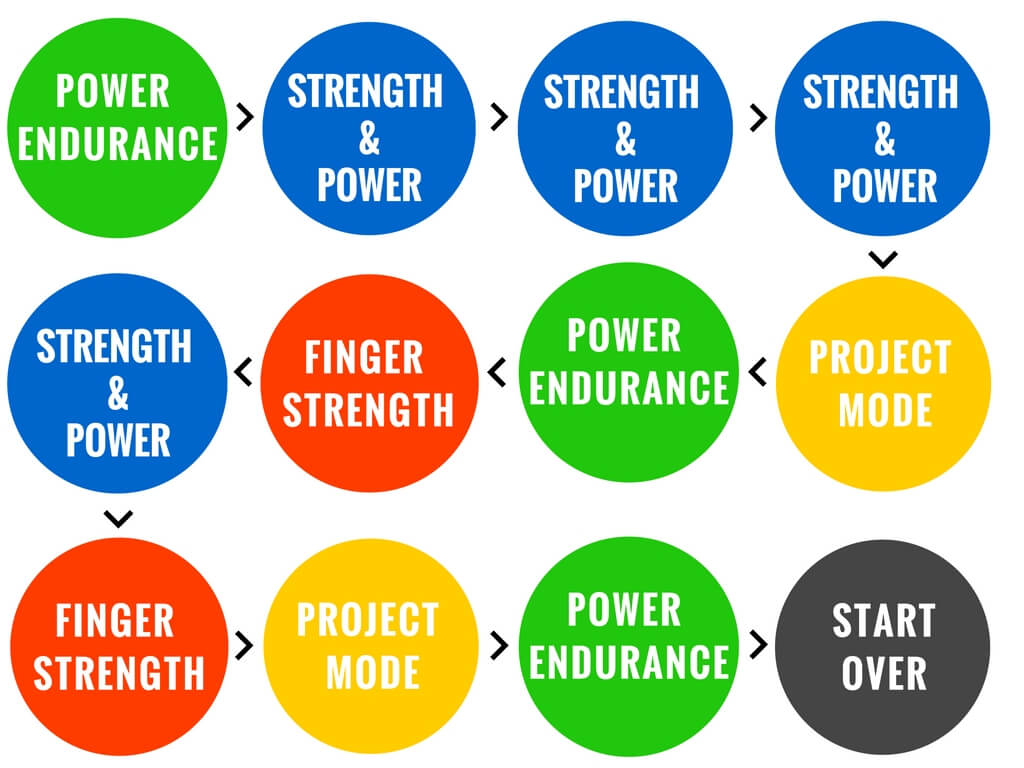 EXPLANATION: Each colored bubble represents one of the 11 (6-week) phases. Each arrow represents a rest week between each phase. After completing those 77 weeks (roughly a year and a half), you'll cycle back through to the beginning of the program. You will be able to see a maximum of 6 weeks of the program on your online dashboard at any given time. 
How You'll Train and What You'll Gain
This Bouldering Strength and Power Training Program is for boulderers of all abilities. You get 3 unique workouts every week. The program trains every aspect of climbing, and in your dashboard you'll find that every workout is labeled with the icons below to tell you if you'll be training Power, Power Endurance, Finger Strength, Projecting, or Resting that day. Often you'll be doing more than one of those things during each workout.
Bouldering Wall

Smart Phone, tablet, or computer

Set of dumbbells

Set of ankle weights

Fingerboard

Short rope, doubled up theraband, or a pulley system to take weight off for your fingerboard exercises 

Theraband

Optional Equipment

TRX or a set of gymnastic rings

Pull up bar (you can use your hangboard instead, though)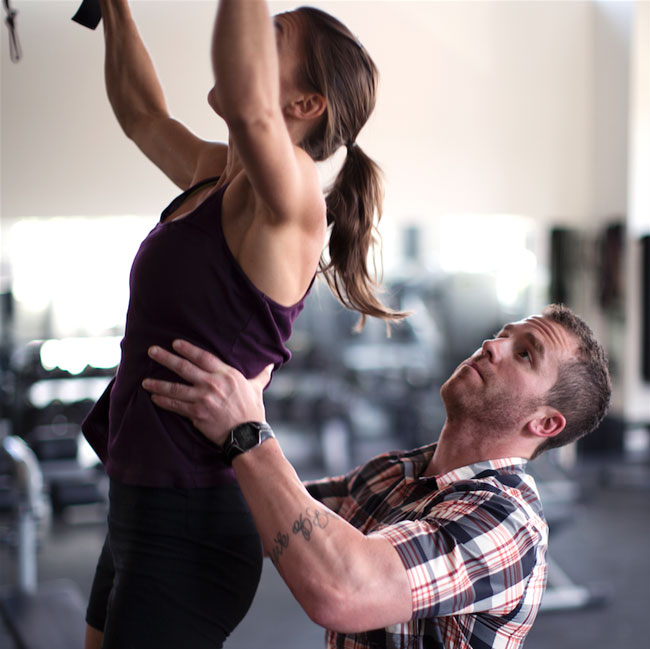 Nick's Success on The Program
The training program has massively helped my climbing (I've subscribed to the bouldering program since it launched)! This year I've sent 37 7A/V6 or harder boulder problems, including four 7Bs/V8s, having managed just two in 2014.
I think the program has been a big factor in that, so thanks!!
-Nick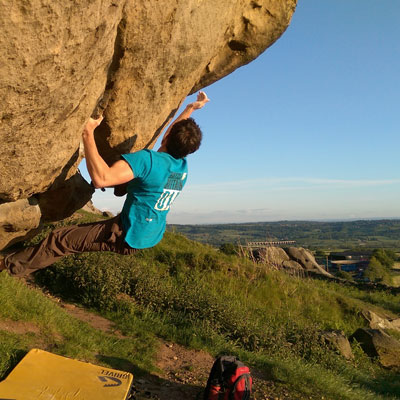 Video Instruction for Each Exercise
All of the exercises in the program are accompanied by a video showing you how to do the exercise properly and how to make it easier or harder.
It's important to be able to see how something is done – not just read about it.
Here's just one of the many videos you'll find in the program. They're all right there on your dashboard for you, so you never have to leave the workout page.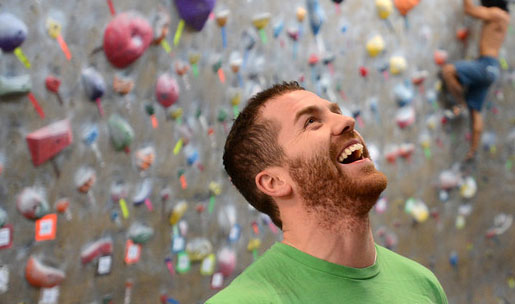 The author of this Bouldering Strength and Power Training Program is Kris Peters of Denver, Colorado. He's also the author of our 6-Week Power Endurance Program here at TrainingBeta (see his full bio). He's one of the top climbing trainers in the U.S., and has worked with pro-level climbers, including Daniel Woods, Sasha DiGiulian, Alex Johnson, Emily Harrington, Matt Segal, Matty Hong, and many others.
However, luckily for the rest of us, he doesn't just work with genetic mutants. He works with climbers of all levels every day, training people one-on-one, in group sessions, and from a distance with climbers all over the world.
Kris has been training climbers since 2010, and athletes of all kinds since 2004. With many certificates as a Personal Trainer, Kris is highly qualified to guide you through this comprehensive climbing training program.
If you were to get personal training from Kris or any other climbing trainer out there, it would cost you at least $60/hour. If you were to train with that person 3 times a week (like you do in this program), you'd be spending up to $1,680/month to get stronger. This program allows you to get comprehensive, step-by-step training for a very small fraction of that price.
Monthly
3 Workouts/Wk
Access To Dashboard
Monthly Q&A Webinars
14-Day Free Trial
Yearly
(Best Value)
2 Months Free! ($12.49/mo)
3 Workouts/Wk
Access To Dashboard
Monthly Q&A Webinars
14-Day Free Trial
6-Month
Save $8.99! ($13.49/mo)
3 Workouts/Wk
Access To Dashboard
Monthly Q&A Webinars
14-Day Free Trial
14-DAY FREE TRIAL WITH ANY MEMBERSHIP
(Cancel at any time)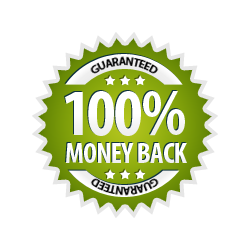 Our Guarantee
We stand by a 100% 30-day Money-Back Guarantee, so you can feel totally secure knowing that if you're not completely satisfied with what you're getting, we'll give you your money back – no questions, no hassles.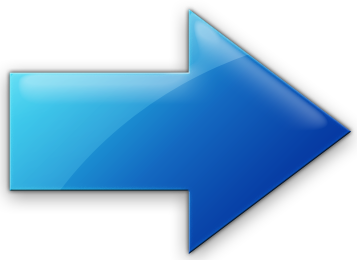 What Happens After I Sign Up?
After you sign up, you'll get an email that will give you immediate access to more instructions, more training info, and your dashboard, where you'll find your first week of workouts. New workouts will be added to your dashboard every week after that, and you'll be able to see up to 6 weeks at a time.

Workouts
There are 3 workouts/wk, except for rest weeks (every 7th week). Two of the workouts include bouldering drills, and the third is either a fingerboard or a campus board session. All days also include core, shoulder, strength, and/or fitness exercises, as well.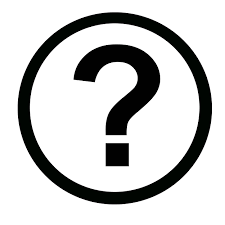 Have Questions?
If you ever have any questions throughout the program, you can email us at info@trainingbeta.com or give us a call at 650-731-5615 and we'll answer you promptly. We're here to help.

Incredible Value
To get this kind of well-laid out, day-by-day training plan, you'd have to pay a trainer in-person thousands of dollars. This plan is effective AND affordable for any boulderer year-round.
Average rating:
9 reviews
Apr 6, 2016
Just wanted to let you all know how pleased I am with my subscription to the Bouldering Strength Training Program!  I had been stuck climbing at the v5 level for a couple of months and my body was constantly hurting--however, after just six weeks I have successfully sent a number of v7s and have never felt healthier/stronger! Again, so stoked.
Apr 6, 2016
TOTALLY helped me become a stronger climber
Trainingbeta feels like more of a community and has TOTALLY helped me become a stronger climber. Just having the workouts written down gives me much more motivation to train. I find the podcast fascinating so please keep it up.I signed up for the bouldering strength and power plan as soon as it came out and 70 something weeks later I'm still on it and really getting into this third cycle of training. Today's workout of 4x4s combined with circuit training was brilliant. This year I expect to achieve my life goal of climbing 5.13b - very excited so thanks for that.All the best,Tom Hall
Apr 6, 2016
The programme is excellent!!
I am currently doing the year long bouldering programme and have been doing it for 19 Weeks now. The programme is excellent!! not only is the content brilliant but it adds structure to my training. I only thought I was training before I started the programme! I have also had some really good results albeit only on plastic so far. The UK winter weather is never that good to get out on rock unfortunately. I am primarily a trad climber and I am looking forward to getting out, hopefully in a month or so, then I can really see some progress.I also listen to your podcasts, they are really interesting and informative. I know a lot of the climbers at my local gym also listen to the podcasts.Keep up the good work!!Philip Linton
Apr 6, 2016
I sent my first outdoor V7
My husband and I have been following the Bouldering Strength and Power training program for the past 10 months. We've both loved it and our fitness levels have improved a lot, which is a lot to say since we were already pretty fit people. 🙂 For me personally, I sent my first outdoor V7 a couple months ago at Hueco Tanks, which was really exciting. And we're both really close on a lot of our projects - hoping for more sends this climbing season! As I'm typing this my forearms and shoulders are really tired and sore from last night's workout. :)-Ginny Min
Apr 6, 2016
2 grades redpoint increase in 2 months!
I am a father of four and a boulderer to the core. Ha, get it, core.I train primarily on my home wall and focus on boulder development around my hometown. I've always felt that if I was less passionate about development and dedicated more time to training rather than hiking into the depths of the forest for some WAY smaller boulders than i saw on google earth, I would be quite strong. That said, I just turned 30 and as much as I want to pretend that doesn't matter I feel as though I should do something significant to mark my third decade. I have some hard sandstone projects lined up where the season is short and the rock is hard to access. I already went through most of a bouldering program from you guys last fall, it was awesome! I saw some huge strength gains in a small period of time. My grade perspective is off due to almost never climbing established lines but i would guess 2 grades redpoint increase in 2 months! I am planning on re enrolling this year to a powerbouldering program. My hope is I can show up to my lines this fall and take down the climbs my mind can see but my body can't bring to fruition. I know Training Beta has the tools i need to help me accomplish my goals.Thanks for doing what you do!In this case you are making my day dreams a reality!Andrew
Apr 6, 2016
So far it's been great
You guys are doing an awesome job. I love the site and the programming, even at my beginner level. I've seen some pretty remarkable advances in bouldering and route climbing levels, but more importantly have avoided injuries and generally feel pretty healthy. I think the advice to "just climb" for beginners is just inviting injury, which is why I hooked up with your program - so far it's been great.Ed Nakayama
Apr 6, 2016
I want to say thank you 🙂
My name is Mikhail and I'm from Moscow, Russia.I'm mobile games developer. I started rock climbing about 3 yearsago. A year ago I got bad leg injury on bouldering competition.So bad that I had three metal sticks in my right leg and had to livewith them five about weeks. After that I was restoring my ability to walk normal.It took me about two months. In august I've started to think about restoring my physical and climbing form.I didn't want to go back to my coach because of his working hours. For me it was too early and I didn't get appropriateamount of sleep, because I have to go to work early to get to the gym early. So I've started to search for some programs and found TrainingBeta.com. It was mentioned in Climbing Magazine. I've liked the way of training and started to restore my form using bouldering program.In three month I've restored my physical and climbing form and got back to my previous climbing grades. In next three month I was able to go further and climb a grade higher (6c+/7a). I've learn a lot from materials from your site about nutrition, about climbing. So I want to say thank you :)King regards. Mikhail.
Apr 6, 2016
I really like the online interface
I have signed up for the bouldering program, so here's my 50 pence worth of thoughts about how your (excellent!) program has helped me:I have been climbing for quite a few years on and off and have progressed steadily up the grades. Over the last year or so I have become motivated to climb harder and have been getting frustrated with my steady, but slow progress. So I bought various books including Eric Horst's book training for climbing, his mental training book, the Anderson brothers book and others! Don't get me wrong, all the books are brilliant, great resources, but they aren't a coach! Unfortunately for me I live in Essex in England. It is very flat and my closest rocks are a couple of hours drive away. With a smattering of climbing/bouldering walls nearby, but it isn't Sheffield and there aren't any coaches.So I have been training using Eric's book and trying to workout a plan of action to improve. What I have realised is that I don't have the knowledge that a decent coach has, regarding how to training, what to do when, how to mix it up and get the best from the time I have available. Like most of us, I work full time.I came across your podcasts first, absolutely fantastic, but, here's the nub of it, it made me realise again I knew even less about training and got slightly more confused with lots of differing and slightly conflicting points of view, ref training, diet, rest, periodisation and so on. Steve Bechtel's podcasts were ace by the way, get him back for more! His comments about speed gardening/farming were so funny.So at the beginning of Jan I decided to give Chris Peter's bouldering program a try. Money is tight so I plumped for the 1 year subscription, very good value and set to work. I am four/five weeks in and really enjoying it. I like the variation and even though I have really only just started I feel stronger and my power endurance has improved. My girlfriend laughs at me each Sunday when I get excited about the program for the next week. I love the variation of the workouts and with access to a basic gym and bouldering wall I feel I can complete the workouts prescribed.I really like the online interface and the videos are brilliant, they are closest I can get to a coach, but on saying that give me 6-12 months, so I can get some decent training under my belt I might spend big and go for the one-to-one online coaching. We shall see.So you have helped my get my training in order. i'll let you know when I start climbing some decent grades.There you go, my 50 pence worth. Hopefully it's a good read.Nick
Apr 6, 2016
The variety is great
Thought I would share my experience using your bouldering training thus far (it's only been 3 weeks).Pros:The variety is great.Having a structured well organized program has helped a lot.It's great to have visual aids to workouts that I'm not familiar with.My muscle endurance has improved slightly. I can tell that I'm able to push through 1 to 2 more moves than a month ago.Cons:Training and climbing outside. The weather has been very good and it's hard to keep from going outside while the rock is so sticky! I'm a 34yo now and I just can't climb outside 2-3 days a week and also train 3 days a week, I have to take a rest day or two to recover. So I have to pick and choose 1 or 2 of the workouts the weeks I'm outside. I just hope that I'm not sabotaging any potential gains from not sticking to the program 100% of the time.I'm only 3 weeks in but I can definitely see some improvement happening in the near term. Hopefully over the next few months I'll be able to put down some of my harder projects!Cheers,Jason
No, thanks. Take me to the other climbing training programs.