Do you have nagging shoulder tweaks or feel week on gastons and shouldery moves?
We do too.  So to help, here is a free shoulder workout taken from The Bouldering Strength and Power Training Program by Kris Peters.  This shoulder workout is designed to increase shoulder strength and stability and is only one part of a training day that also features projecting boulders and core training.
Give this workout a shot and if you enjoy it and want more like it to help you improve your bouldering check out the full program.  It will help you train with a purpose.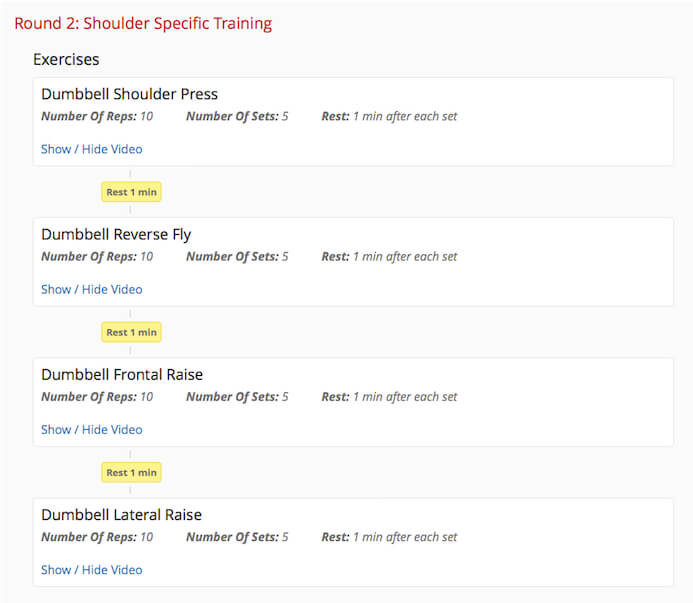 These are the videos of the exercises listed in the shoulder workout:
Give this shoulder workout a try and TRAIN HARD!
With the Bouldering Strength and Power Program you get 3 new workouts every week of the year including climbing, core, campusing, hangboard, injury prevention and weight training workouts. Exercise videos are included and the workouts are viewable or printable from any smartphone, tablet, or computer.
The program is scalable which means it works for any level climber and you can even do a 14-day free trial if you're still unsure!
Check it out and start training with a purpose!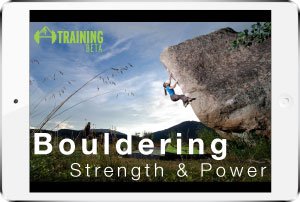 TrainingBeta is a site dedicated to training for rock climbing. We provide resources and information about training for routes, bouldering, finger strength, mental training, nutrition for climbers, and everything in between. We offer climbing training programs, a blog, interviews on the TrainingBeta Podcast, personal training for climbing, and nutrition for climbers.