The Rock Climber's Training Manual – A Guide to Continuous Improvement
By Michael and Mark Anderson
This book review was written by Dave Sheldon, a frequent contributor to popular climbing magazines and TrainingBeta.
Enter Dave…
The Rock Climber's Training Manual – A Guide to Continuous Improvement is a book like no other. Between its pages are the keys to creating a surefire training program, which if followed mindfully, will basically guarantee long term performance gains.
The Authors
The authors, Mike and Mark Anderson, are living proof that their strategy works. Both have climbed multiple 5.14 sport pitches and can lay claim to first-free big-wall 5.13 ascents. But when one considers that both brothers are married, have children, and work at least forty hours a week, their climbing accomplishments shine with even more merit.
The Info
The information they present is the distillation of over ten years of meticulously recorded training experience. Along with this invaluable firsthand knowledge, they have clocked untold hours researching the science of training and generously pass on their findings.
Such topics include the physiology of muscle contractions including the causes of muscle fatigue and muscle fiber types as they relate to rock climbing. It is their belief that understanding the body's workings allows the reader to more fully embrace an associated training protocol or technique.
The Rock Climber's Training Manual starts with a very honest discussion of what training truly is and how continuous improvement should be expected from a disciplined and well thought out long term program.
The Andersons also lay out how training actually decreases the chance of injury, and with great modesty, share some of the personal successes they have experienced following the programs they later outline. It is hard to speak highly enough about the wealth of information contained on the pages that follow this first chapter.
Table of Contents
A glance at the table of contents reveals chapter titles such as:
"Goal Setting and Planning"
"Skill Development"
"Base Fitness"
"Strength"
"Power"
"Power-Endurance"
"Rest, Injury Prevention, and Rehabilitation"
"Building a Training Plan and Other Considerations".
Topics such as nutrition, weight management and performance climbing strategies are also discussed.
Training Plans
Along with the theory and biology associated with each topic, the Andersons give easy to follow examples of possible training plans and describe the specific exercises that each plan might contain.
The book even includes a pull out log designed specifically for tracking campus board, hang board, and bouldering circuit workouts. And at the end of the day, if you don't have the brainpower to digest the written word, lose yourself in the book's amazing selection of world-class glossy color photos.
In Conclusion…
The Rock Climber's Training Manual – A Guide to Continuous Improvement should be considered an invaluable resource for anyone looking to experience progression as a performance oriented climber.
So, if you're the inspired new climber wanting to advance safely through the grades, the crusty vet stuck at a plateau, or you find yourself somewhere else on the experience spectrum, know that this book is for you!
For more on the Anderson brothers from TrainingBeta.com, check out our:
About The Author – Dave Sheldon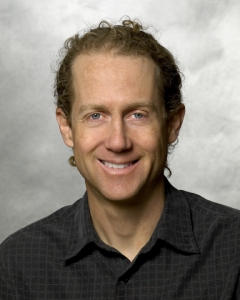 Dave has been climbing for sixteen years and has climbed sport routes up to 5.13b. He enjoys writing about what makes top climbers tick and how the 99% can more efficiently achieve their climbing goals in a creative, safe, and injury free manner.
When he's not burning valuable resources commuting to Rifle Mountain Park, he works as an Advanced Rolfer and SourcePoint Therapist in Boulder, CO. Neely is one of his highly satisfied clients, actually 🙂 Visit his website for more information about his private practice. www.davesheldon.com
TrainingBeta is a site dedicated to training for rock climbing. We provide resources and information about training for routes, bouldering, finger strength, mental training, nutrition for climbers, and everything in between. We offer climbing training programs, climbing training classes, nutrition classes, regular blog posts, interviews on The TrainingBeta Podcast, personal coaching for climbing, and nutrition for climbers.