Let's face it. Nobody likes the feeling of strapping on a pair of still-wet-from-yesterday climbing shoes. It's just gross and the ensuing odor can make it rather unpleasant for your climbing partners as well.
As it turns out, letting your climbing shoes exists in a permanent state of sweaty dampness is not only gross, but can also reduce the performance and life of your climbing shoes.
Luckily, Margarita Martinez created DryPointe Shoe Inserts to help you keep you climbing shoes dry, odor free, and high performing. Let Dave Sheldon tell you all about them in his review below. Then, do yourself and your climbing partners a favor and get yourself a pair. Margarita is even kindly given TrainingBeta readers a 20% discount. All you have to do is use the code "TBETA" at checkout.
DryPointe Shoe Insert Review
By Dave Sheldon
A well-fitting pair of shoes are the most important piece of equipment in any performance climber's kit. Unfortunately, sweat tends to erode a shoe's upper while also creating an ecosystem for stinky bacterial and fungus. Then, before you know it, what were once amazing sending machines feel and smell like swampy loose bedroom slippers. Yuck!
Thankfully, with the creation of DryPointe Shoe Inserts, Margarita Martinez, retired ballerina and 5.13d climber, has created a product that extends the life and protects the odor of athletic footwear.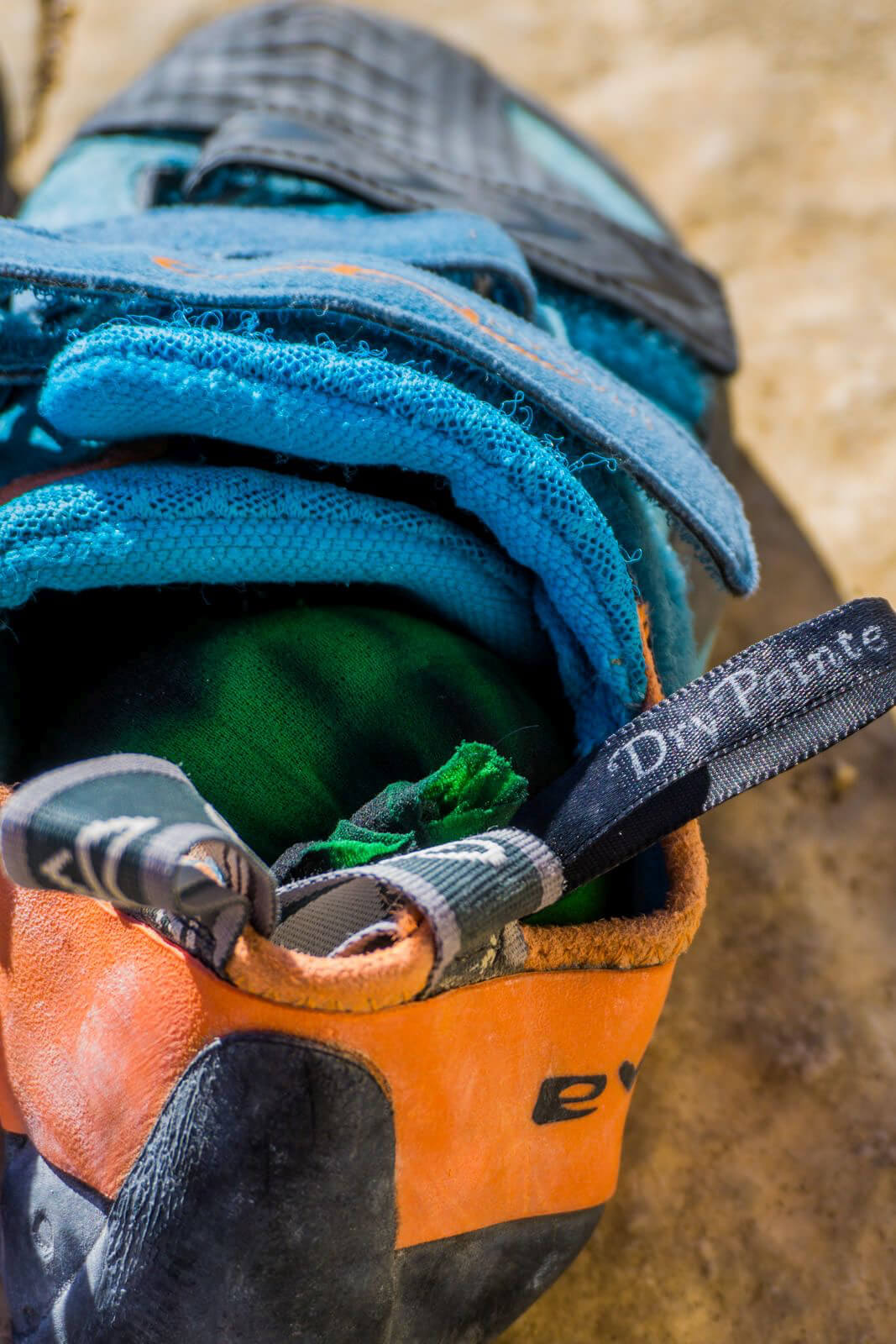 DryPointe inserts are small balls of stretchy nylon fabric filled with Eco-friendly wide-pore silica gel particles. When inserted deeply into the front of a climbing shoe, the silica's desiccant power sucks trapped sweat out of the toe box. The resulting moisture reduction means extended shoe life and reduced or eliminated odor. And, if needed, it's quite easy to dry out or "recharge" a saturated DryPointe by carefully following the manufactures microwave oven directions.
DryPointes come in three sizes (small $9.50, medium $12.50, large $15). Unless you have huge feet, consider a small, as this will allow you to stuff them more easily into the toes. For running shoes or ski boots, size according to the chart on the company's website. Also, if you have notoriously stinky feet and shoes, try using a pair of DryPointes in the next new shoes you buy, on the very first day you wear them.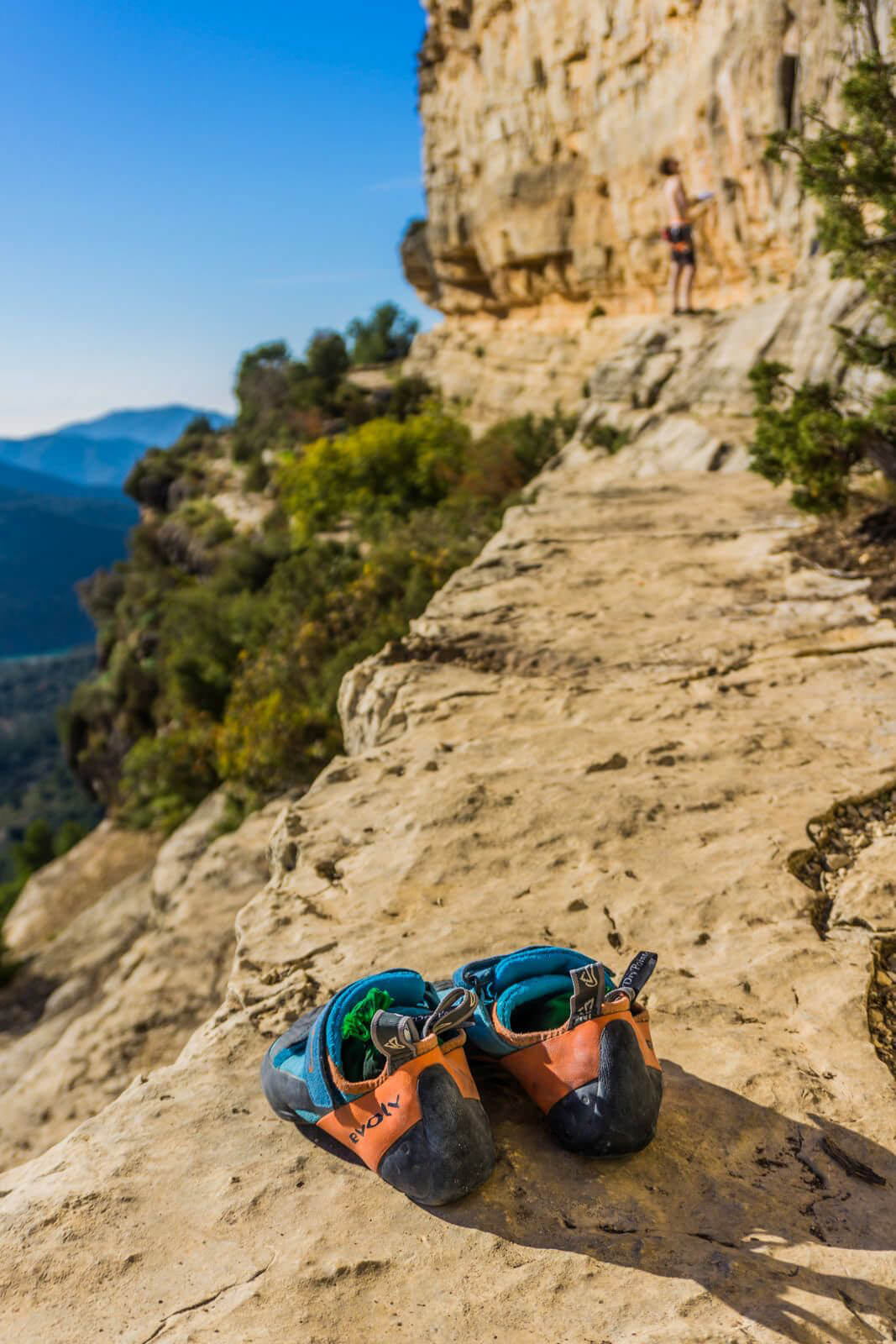 I first tried DryPointe's during a trip to Utah's notoriously humid Maple Canyon. They greatly reduced the swampy feeling my shoes had every morning on the warm-ups. I've used them ever since and simply rotate them into whatever models I tend to be wearing the most. And while I don't have particularly sweaty feet, I am happy to report the DryPointes keep my shoes feeling dry, tight and odor free.
(Photos courtesy of Dru Mack | @drumack5)
About The Author – Dave Sheldon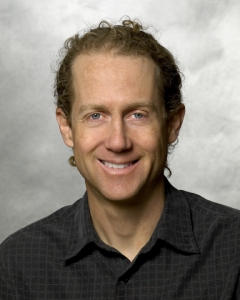 Dave has been climbing for sixteen years and has climbed sport routes up to 5.13b. He enjoys writing about what makes top climbers tick and how the 99% can more efficiently achieve their climbing goals in a creative, safe, and injury free manner.
When he's not burning valuable resources commuting to Rifle Mountain Park, he works as an Advanced Rolfer and SourcePoint Therapist in Boulder, CO. Neely is one of his highly satisfied clients, actually! Visit his website for more information about his private practice. www.davesheldon.com
TrainingBeta is a site dedicated to training for rock climbing. We provide resources and information about training for routes, bouldering, finger strength, mental training, nutrition for climbers, and everything in between. We offer climbing training programs, a blog, interviews on the TrainingBeta Podcast, personal training for climbing, and nutrition for climbers.