While any climbing rope from a major manufacturer will keep you safe, not all ropes are equally pleasant to use.  Anyone who has ever dealt with a rope that is prone to twisting, getting stuck, or just doesn't handle well can attest to that.
With that in mind, picking a climbing rope is a balancing act of trying to find a rope that handles well and is also durable enough to stand up to all the abuse you are going to throw at it.
To help give you more information about some of the climbing ropes out there, here's a review of the new Black Diamond 9.2mm and 9.6mm Standard ropes by Dave Sheldon.
Black Diamond 9.2mm and 9.6mm Rope Review
By Dave Sheldon
When I first heard that Black Diamond had chosen the Spanish company Roca to be the manufacturing engine for their new line of ropes, I asked "Roca who?". A little digging revealed an impressive history. Founded in 1891, Roca quickly became the main supplier for both the military and commercial markets. Their technical climbing rope division was created in 1963 and the factory is UIAA endorsed and ISO 9001 certified.
Over the last four months, I've been lucky enough to test out two of Black Diamond's recent offerings, the 9.2mm and 9.6mm in standard (non-dry) treatment. Non-dry ropes have always been my choice for summer climbing although I know quite a few people who pay the extra bucks for dry treatment hoping it will increase durability.
Here's what BD's tech guru, Grant Burton, has to say on the subject:
"Dry ropes can marginally improve the durability of your rope…that being said, we don't have enough clear evidence to justify purchasing the Dry rope for simply durability/longevity reasons unless you need four season capabilities. I believe proper care, such as adequate storage, extending draws or anchors where necessary, and using a rope bag will do more in terms of longevity than getting a dry treated rope."
Point well taken.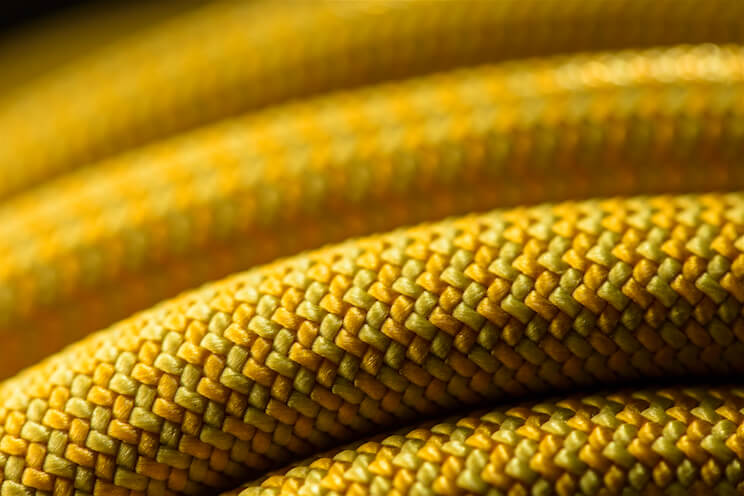 Upon arrival, I unspooled both cords, ran them through my hands end to end to get any leftover twists out, bagged them up, and hit the road. Spring trad climbing in the nightmarish Eldorado Canon was followed by bolt clipping on Colorado's Western slope and Front Range. The testing concluded with a visit to the amazing Ten Sleep Canyon.
Both ropes proved to be impressively durable thanks to Black Diamond's Endurance sheath. Constructed with extra nylon and a 1×1 pattern, the result is a tight, smooth surface that runs easily through belay devices, over carabiners, and across the rock. At the end of testing, evidence of abrasion was almost non-existent on both ropes. The sheath's firmness also made them less likely to tangle or get hung up on rocky protrusions when rapping off multi-pitch routes. Additionally, they easily held knots even when shiny-brand-new. Overall, I would say both ropes have a reassuringly dense feel that makes them easy to clip and handle.

The thinner and sportier of the two models, the Black Diamond 9.2mm was used mainly for general one pitch sport cragging, multi-pitch trad, and while on the red point. When falling on the 9.2mm, there was adequate stretch without the bungie cord like elongation I've experienced with other thin lines. Also, a number of people who historically do not like thin ropes commented on how comfortable the BD 9.2mm made them feel. This may be in part to the rope's 59 grams per meter weight, which is on the heavy side for a cord of this diameter. (If weight is your primary concern, shop accordingly, but expect very different durability and handling characteristics).
The rope's only downside was minor, as I was surprised to see the inked middle marker fade only after a few outings. This was easily remedied with a black fuzzy pen.
Chose the BD 9.2mm if you're looking for a slender cord with a burly underbelly. It easily stands up to general cragging, is sturdy enough to inspire confidence when climbing hard way out from the belay on mulit-pitch trad, and, if you're on the lighter side, makes a fine projecting rope.

Black Diamond's 9.6mm rope was designed to do everything well and stand up to a beating while doing it. With that in mind, this rope became the "go to" cord for day in, day out use. Think everything from working projects to red pointing, general cragging, and even taking beginning climbers out top-roping. Its sheath and shape held up impressively well to four months of use. The 9.6mm even showed almost zero sheath abrasion after it was dragged over a rough roof feature during novice penduluming top-rope maneuvers. Like its skinny sibling, the 9.6mm does weigh a bit more (62 grams per meter) than the average rope in its diameter category, but in my mind, the durability is well worth it. Finally, its middle marker remained quite visible for the duration of the test.
Chose the BD 9.6mm if durability is on the top of your list or you have a history of being hard on gear. It performs well in all arenas and lasts forever. It's not so beefy that I ever felt weighed down when climbing at my limit and its toughness was confidence boosting when looking at long falls.
About The Author – Dave Sheldon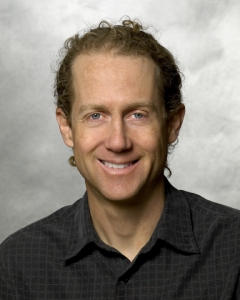 Dave has been climbing for sixteen years and has climbed sport routes up to 5.13b. He enjoys writing about what makes top climbers tick and how the 99% can more efficiently achieve their climbing goals in a creative, safe, and injury free manner.
When he's not burning valuable resources commuting to Rifle Mountain Park, he works as an Advanced Rolfer and SourcePoint Therapist in Boulder, CO. Neely is one of his highly satisfied clients, actually! Visit his website for more information about his private practice. www.davesheldon.com
TrainingBeta is a site dedicated to training for rock climbing. We provide resources and information about training for routes, bouldering, finger strength, mental training, nutrition for climbers, and everything in between. We offer climbing training programs, a blog, interviews on the TrainingBeta Podcast, personal training for climbing, and nutrition for climbers.