One of the features of hangboards that make them such a valuable training tool is how convenient they make getting a quality workout in.  Once you've mounted a fingerboard in your home, you can effectively train finger strength without having to make the trek to a climbing gym.
While this convenience is great, it is important to remember that even if you are training at home you have to throughly warm up.  Without a proper warmup, you will undermine your training by not being able to try your hardest and run a serious risk of getting injured.  Don't let the ease of home fingerboarding trick you into skipping the warmup!
To give you an idea of how to best warmup for a hangboard session both with and without a climbing wall, here's an excerpt from our Finger Strength Training Programs.
Warming Up for a Hangboard Session: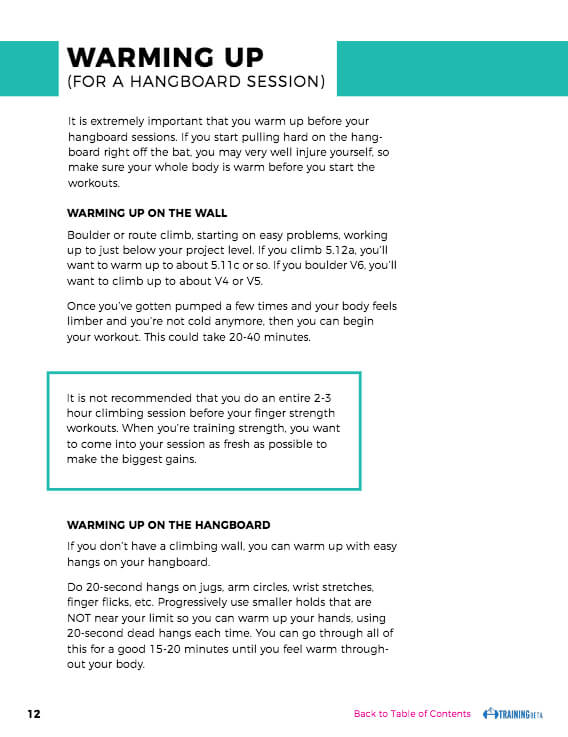 More Finger Strength Trainer:
The above warmup routine will work for whatever hangboard routine you are following.  However, if you are looking to take all the guess work out of your hangboarding, then be sure to check out our Finger Strength Training Programs.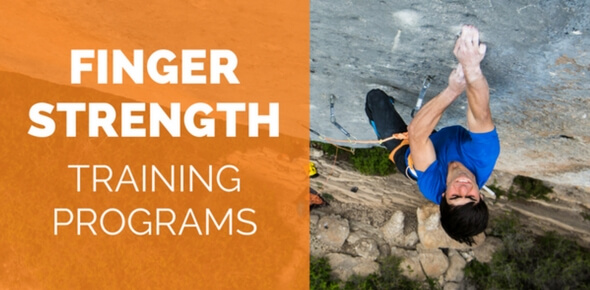 There's a beginner, intermediate, and advanced program.  So, no matter what your climbing level or training experience looks like, there's a program that will help you systematically increase your finger strength over a 5-week period.  Check them out!

(photo courtesy of Edwin Teran | @edwinteran)
Other Articles You Might Like: