Shoe review – Tenaya Oasi
Written by Dave Sheldon
$165
Trango.com or Amazon.com

The Spanish climbing shoe brand Tenaya hit the U.S. shores two years ago and quickly carved out a piece of the shoe market pie. Their immediate popularity can be attributed to a number of unique design and fit features that allow the whole line of Tenaya shoes to be both high performing and comfortable.
The Oasi (pronounced "OH-see") is their newest offspring and was created to excel on overhanging rock, bouldering and plastic pulling. They sport a downturned rand, soft midsole, slightly asymmetric toe box and are ideally suited for narrow to medium width feet. Their sticky side is covered with Vibram 3.5mm XS Grip, and, when fitting, keep in mind that they only stretch about ¼ size.
One key to the Oasi's comfort comes in the form of a small space engineered between the bottom of the climber's heel and the inside of the shoe. This tiny gap isn't noticeable, but during bodyweight edging, the climber's heel sinks deeper into the shoe and fills the space, thus preventing your piggies from feeling too cramped. And thanks in part to Tenaya's proprietary SXR Dynamics rand, this slight fit adjustment happens without a decrease in performance. (The SXR rand is a proprietary construction process that bonds the sole to the front of the shoe in a way that eliminates toe rand bulge and keeps the climber's weight loaded precisely on a foothold).
The Oasi's also benefit from a trick closure system that diverts most of the strap's tension away from the Velcro tabs. This means the Velcro's only real job is keeping the strap ends battened down and out of the way. Tenaya also makes the tabs both easy to adjust and replace.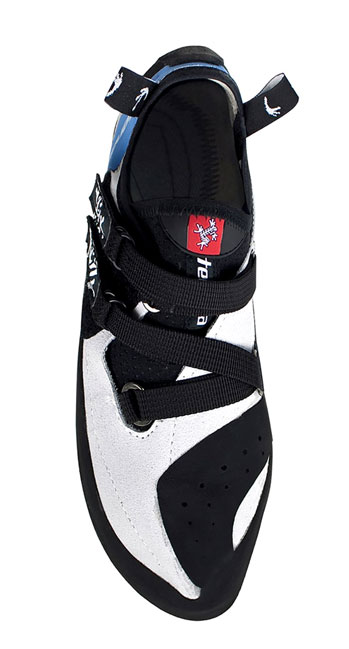 By now you might be wondering, "Where did all this innovation come from?" Tenaya has been making shoes by hand in Spain since 1997 and their founder, José Louis Gallego, has been designing climbing kicks since the 1980's. A self-described obsessed materials technician, Gallego is also an artist whose eye for the aesthetic can be seen in the shoe's impeccable construction.
I wore the Oasi's during a few months of winter gym climbing and then headed outside. Indoors, the soft midsoles conformed well to plastic blobs or slopping holds while the downturned toe let me pull strongly on overhanging terrain. At the vertical pocketed limestone cliffs of Shelf Road, the shoes perched easily on edges and their slightly pointed toes sank into pockets and small divots. The Oasi's further excelled at Rifle. Their soft nature, downturned shape, and front-pointing security were strong assets in a canyon known for its varied angles and endless foothold options; think polished blocks, square edges, blank smears and pitted texture.
Thankfully, I found Tenaya's claims of performance and comfort to be true. The toe box always remained forgiving despite the fact I had the shoes fit fairly snugly. And because the rands don't bulge out over the edging platform, standing on tiny footholds felt surprising secure for a model designed for steeper terrain.
Overall, the Oasi's offered up consistent and comfortable high performance over a variety of terrain, the construction quality is spotless and they feel light on the feet. If you're looking for a foot friendly high-performance shoe make sure to check them out.
For a more visual description of the Oasi's, here's Adam Sanders of Trango in a video about these shoes.
You can buy them at Trango.com or on Amazon.com.
About The Author – Dave Sheldon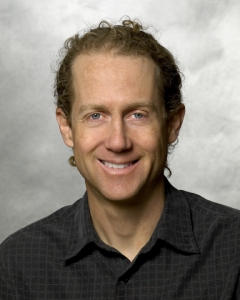 Dave has been climbing for sixteen years and has climbed sport routes up to 5.13b. He enjoys writing about what makes top climbers tick and how the 99% can more efficiently achieve their climbing goals in a creative, safe, and injury free manner.
When he's not burning valuable resources commuting to Rifle Mountain Park, he works as an Advanced Rolfer and SourcePoint Therapist in Boulder, CO. Neely is one of his highly satisfied clients, actually! Visit his website for more information about his private practice. www.davesheldon.com
TrainingBeta is a site dedicated to training for rock climbing. We provide resources and information about training for routes, bouldering, finger strength, mental training, nutrition for climbers, and everything in between. We offer climbing training programs, a blog, interviews on the TrainingBeta Podcast, personal training for climbing, and nutrition for climbers.