When it comes to fueling your climbing, real, unprocessed food is always the best.  However, preparing good-tasting, nutritious food for yourself can be time consuming and difficult, especially when you are traveling.  It's in times like these that even some of the most dedicated cooks turn to protein bars and other meal replacements.
Recently, Zach Schleien of LIFT Protein Muffins sent me (Matt Pincus) one of their meal replacement protein muffins to try.  After eating it yesterday, I can report that they are delicious and definitely worth a try.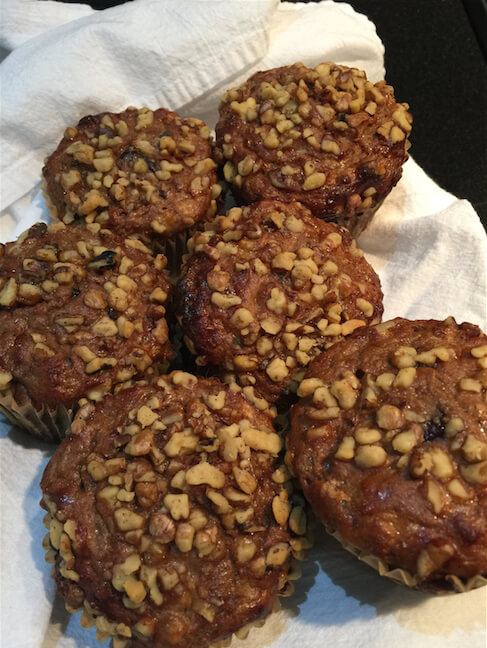 About LIFT Protein Muffins:
LIFT Protein Muffins is a mother/son company started by Zach Schleien and his mom Debbie.  Their goal is to make delicious, healthy meal replacement muffins that are 100% paleo and gluten free.  Here's what they have to say about themselves:
"By the age of 21, Zach experimented with many diets. He felt bloated after meals, fluctuated in weight, and had low energy. Zach knew he had to make a change. His brother introduced him to the Paleo Diet. He learned that it was more than just a diet but rather a lifestyle that would soon transform his life, removing processed foods, grains and introducing high-quality foods into his diet. He began weight training, meditating, and his mom introduced him to yoga. Soon after, Zach became a certified health coach and dedicated his life to health and nutrition."
"One day while visiting his mom, they decided to have some fun and bake a paleo, meal replacement muffin. After 100s of hours of research, experimentation, and taste testing LIFT Protein Muffins was born." – LIFT Protein Muffins
Depending on the flavor (I tried the banana chocolate), each muffin contains either 18 or 19 grams of protein.  I found that the muffin was nice and moist, tasted like a delicious breakfast treat, was the appropriate size that satisfied my appetite without making me feel overly full, and left me feeling content for hours.
These muffins definitely make a great pre/post training snack and are a nice portable crag meal.  They are on the expensive side ($30 for 6 muffins), but what do you expect from such a small company trying to make a quality product.  If you're up for the price, check them out for yourself by clicking through below.  You definitely won't be disappointed in how they taste.
LIFT Protein Muffins vs. Other Energy Bars: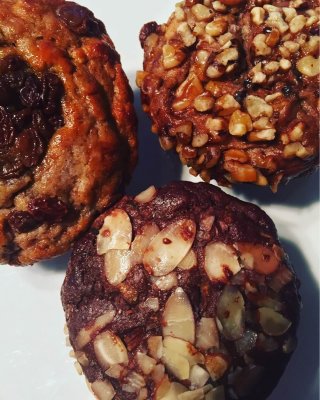 As far as I'm concerned, one of the best features of the LIFT muffins is how much protein they contain (18-19 grams/muffin).  For comparison sake, here are the protein amount found in some of the popular energy bars:
Clif Bars: 8-11 grams
Lara Bars: 3-6 grams
Epic Bars: 8-15 grams
Kind Bars: 4-7 grams
Probars: 3-20 grams
Click through below to check out LIFT Protein Muffins for yourself!

(photos courtesy of liftproteinmuffins.com)
Other Articles You Might Like:
TrainingBeta is a site dedicated to training for rock climbing. We provide resources and information about training for routes, bouldering, finger strength, mental training, nutrition for climbers, and everything in between. We offer climbing training programs, a blog, interviews on the TrainingBeta Podcast, personal training for climbing, and nutrition for climbers.