Note: We recently created a training program in response to the COVID-19 pandemic, all about how to train at home with minimal equipment. We hope it helps you stay motivated and strong! Learn more about the program.
I (Neely Quinn) took a poll in our Facebook Group a while back about which nutrition topics would be most useful for climbers to learn about.
The top result?
Eating for Optimal Energy Levels.
Climbers want to know how to have more energy, and this was not a surprise to me. Most of the people I work with as a nutritionist struggle the most with this: Their energy is ok in the morning (especially with the help of caffeine) and then by the afternoon their energy levels have plummeted.
Having low energy makes it hard to motivate to continue to work, much less climb and train hard after work.
Not only that, but on outdoor climbing days they just don't have enough energy to try very many climbs, and so they're not accomplishing as much as they'd like to.
Does this sound familiar?
Luckily, there are some clear solutions to your energy woes. These are the 3 main areas for improvement that I see work well for my nutrition clients.
1. Eat breakfast.
I know, I know… it sounds so cliché and old-school, and it can be a hassle to eat food in the morning. But the most immediate changes I've seen happen in people's energy levels are when they start to eat breakfast.
If you're already eating breakfast and it's just a small carb-based meal, add protein and fat and you'll likely feel better later in the afternoon.
2. Don't exercise on an empty stomach.
You can't drive your car if there's no gas in it. Plants don't grow when they have no sunlight to photosynthesize. And likewise, humans can't perform well when they haven't eaten in a long time.
If you eat breakfast at 8am, then eat lunch at 12pm, then exercise at 5:30pm after work, having eaten nothing (or very little) since lunch, you're probably not going to perform well because your body is hungry. Eat a balanced meal or large snack within an hour before exercising and you'll feel much better.
3. Eat the right balance of carbs and protein.
Everyone's requirements for carbs and protein are different, but in general try to get between 20-30% protein in your diet. For someone eating 1800 calories per day, for instance, that's about 90-135g of protein per day, or 25-35g per meal (and some in snacks).
For carbs, you want to start at around 40% for a moderately active person who's not trying to lose fat. That's about 180g per day or around 50g per meal. Get the majority of those carbs from grains or starchy veggies like sweet potatoes to keep your blood sugar balanced, and add in crunchy and leafy vegetables for fiber and nutrients. Doing all of this will help keep your blood sugar balanced and give you the nutrients you need to fuel and recover properly.
Upcoming Class on Nutrition
These are the keys to increasing your energy as an athlete, and these are some of the topics I'll discuss at length in my upcoming class.
Nutrition Class: Eating for Optimal Energy Levels
When: Tuesday, May 12th at 2-4:30pm MDT
Where: Zoom call
Who: Limit of 10 participants and taught by me, Neely Quinn, ICNT
(NOTE: If the time has passed for this class, please check for another date here.)
You can sign up for the class even if you can't make the time and date; I'll send out a recording of the call and the presentation notes after class. This is a quick and easy way to get a bunch of your questions answered in a short period of time.
This class will be 2.5 hours long with this structure:
75-minute presentation
answer questions
go through some of the participants' diet logs (optional to bring to class)
give suggestions for how to improve your eating
>>> Go here to sign up for the May 12th class on improving energy levels
By the end of each class, you will know exactly what to do to improve your diet right away.
There will be a maximum of 10 people in class and it will be held over Zoom. There'll be plenty of time for questions, so this will be more like a group nutrition session than a lecture.
There are only a handful of spots left in this class coming up on Tuesday the 12th, so if you want to join me, please sign up soon.
>>> Go here to sign up for the May 12th class on improving energy levels
I hope to see you in class, and if not, I hope the tips above help you increase your energy levels 🙂
About The Author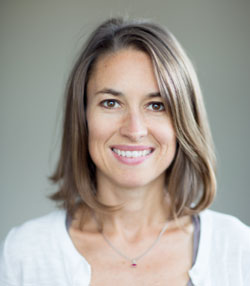 Neely Quinn is the owner and founder of TrainingBeta.com. She is a nutrition therapist, and helps climbers figure out the right diet for optimal body weight, recovery, and energy levels. She's been a nutritionist since 2007 and a climber since 1997, and has redpointed up to 5.13c. She lives in Boulder, Colorado with her husband, Seth Lytton (co-founder of TrainingBeta), and their dog, Zala.
TrainingBeta is a site dedicated to training for rock climbing. We provide resources and information about training for routes, bouldering, finger strength, mental training, nutrition for climbers, and everything in between. We offer climbing training programs, climbing training classes, nutrition classes, regular blog posts, interviews on The TrainingBeta Podcast, personal coaching for climbing, and nutrition for climbers.