As climbers, we all know the importance of having a high-performance climbing shoe if you are really looking to push your limits.  Using an aggressive shoe (or really any performance shoe suited to the climb you are getting on) allows you to more effectively use your feet taking weight off your arms and fingers and thus letting you climb more efficiently.
However, while it is important to have a high performance shoe, it is even more important to have a high performance shoe that fits your individual foot and works for you.  Ultimately, it doesn't matter what shoe your favorite pro-climber wears.  If that model doesn't fit your foot then you are doing yourself a disservice by wearing it.
With this need for a precise fit in mind, here's a review of the Butora Acro written for us by Dave Sheldon who talks about how the wider fit of the Acro as well as its blend between comfort and precision has made it one of his new go to shoes.
Enter Dave Sheldon…
I've tried on just about every single-strap Velcro slipper that has hit the market over the last ten years and found most to be toe crushingly pointy or simply too narrow for my boxy feet. Then, in late November while packing up for an eight-week sport climbing trip to Mexico, I started hearing rumors about the Butora Acro and its foot friendly shape. I must have played a karmic card because the night before my departure there was a pair packed away in my climbing bag ready for a two-month test.
"Butora?"
Butora is based in Korea and has been selling shoes in Korea, Japan, France, Spain and Germany for the last two years. They landed in the states in August of 2015 and their signature high-end model, the Acro, immediately started turning heads. Those in the know where not surprised, as company owner, Nam Hee Do, is also the shoe designer, and previous to this solo expression, worked for 30 years consulting with Five Ten and designing for Evolv.
Mr. Nam also oversees manufacturing and sets very high standards. All Butora's models are subject to an additional custom heat mold, not used by other manufacturers, that binds the finished sole rubber and rand, thus reducing delamination issues. Mr. Nam's obsession with quality includes the shoe's impeccable stitching detail and near absences of glue splatter.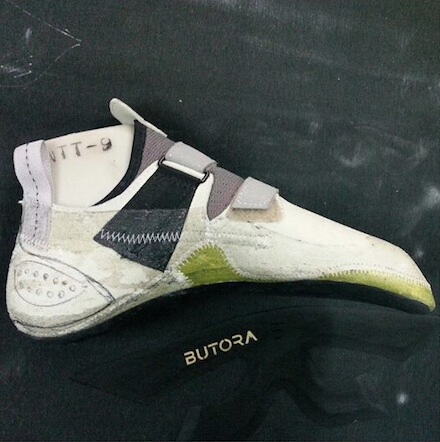 More specifically to the Acro, it is constructed with a full-length 3D ABS mid-sole. The job of this thin, flexible, three-dimensional plastic form hidden deep in the sole of the shoe is to ensure the Acro never loses its down-turned shape. It also adds to the shoe's durability. (Currently, Butora is the only company using full length ABS midsoles). Finally, Mr. Nam lines the forefoot of the Acro with open cell Poron foam. The material supplies a surprising level of comfort, and due to its breathable nature, keeps the shoe from becoming overly saturated with sweat, and, stink!
During the three day drive from Colorado to Monterrey, Mexico, I pulled on the Acro and started the break-in process by walking miniature laps inside my partner's Sprinter van. Thankfully, the shoes quickly stretched about half a size (I had them fit tightly) and then stopped stretching. I was left with a snug, performance fit that I could wear for up to an hour.
Once on the edges and smears of El Salto's slightly overhanging limestone terrain, I found the Acro to have a welcome combination of front-pointing exactness and comfort. This was achieved by the shoe's slightly pointed toe that held my piggy's in an anatomic and powerful position. The shoes felt just as solid when smearing against opposing tufa features thanks in part to their ample flex and sensitivity. Plus, after two full days of climbing, I realized the foam had virtually eliminated hotspots, something I've always dealt with while breaking in other brands of shoes.
However, the shoes really came into their own on the wildly overhanging cliffs of Chonta. (It was common to lower off a 100 foot route and be 40 feet from the base of the wall). While climbing in this gigantic limestone amphitheater, the downturned and hooked toe allowed me to use my feet more like hands; I was able to pull inward on tufa blobs or strangely shaped pockets and reduce the strain on my arms much more efficiently than I could with the other kicks I had packed. Needless to say, the Acro's became the only pair I wore for a month and I feel they improved my climbing.
Once back in Colorado, I begrudgingly headed to the gym. I found the shoes to be completely at home on any plastic terrain I climbed, including jib laden slabs, but as in the real world, the Acro's shown brightest on the steeps.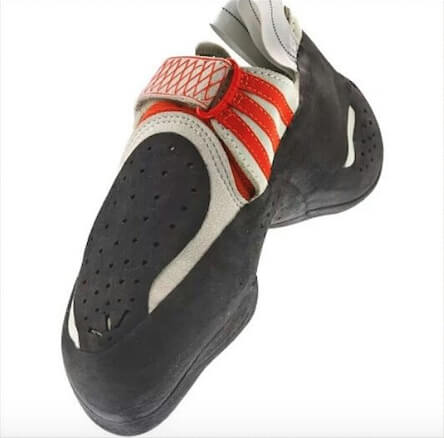 The Acro comes equipped with a huge patch of rubber over the toe; a boon for any toe hook or bicycle foot placement maneuver. The Velcro on the strap is supper gripy and the large Velcro contact area sewn onto the body of the shoe helps to accommodate different foot volumes. Finally, I found the Acro's heal to be fairly locker considering how comfortable it was, the rubber was as sticky as any I have used, and durability was excellent.
If your foot width is average to wide or you have trouble with shoes that are too pointy, then make sure to try on the Butora Acro. If they fit, you'll have the pleasure of owning a high performance, durable, toe friendly shoe that you can confidently add to your performance-climbing arsenal.
(photos courtesy of butorausa.com)

About The Author – Dave Sheldon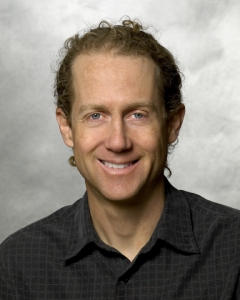 Dave has been climbing for sixteen years and has climbed sport routes up to 5.13b. He enjoys writing about what makes top climbers tick and how the 99% can more efficiently achieve their climbing goals in a creative, safe, and injury free manner.
When he's not burning valuable resources commuting to Rifle Mountain Park, he works as an Advanced Rolfer and SourcePoint Therapist in Boulder, CO. Neely is one of his highly satisfied clients, actually! Visit his website for more information about his private practice. www.davesheldon.com
TrainingBeta is a site dedicated to training for rock climbing. We provide resources and information about training for routes, bouldering, finger strength, mental training, nutrition for climbers, and everything in between. We offer climbing training programs, climbing training classes, nutrition classes, regular blog posts, interviews on The TrainingBeta Podcast, personal coaching for climbing, and nutrition for climbers.