If you listened to the TrainingBeta Podcast with Margarita Martinez, she talked about her favorite training tool: the Maxi-Pull.  Essentially, the Maxi-Pull is a sloper hangboard that, because it is comfortable and relatively friendly in terms of your skin, can be used as a highly effective endurance training tool.
Margarita talked about how she felt training on her Maxi-Pull helped her increase her endurance, discover the limits of what being pumped actually felt like for her, and was one of the keys in training for her ascent of 5.13d at age 58.
While these are all convincing reasons to give training on a Maxi-Pull a shot, there's one small problem: the company that manufactured them is no longer in business.  Luckily, however, Maxi-Pulls are very simply and easy to build on your own and TrainingBeta listener John Bercaw was kind enough to share his design for building his own Maxi-Pull.
Building Your Own Maxi-Pull:
Building your own Maxi-Pull seems pretty straightforward, but you will definitely need some basic tools and building skills.  Here's the list of everything John used in building his:
Maxi-Pull Materials and Tools:
1 2x6x24″
1 2x4x24″
1 2×3/4×24″ Plywood strip. You could use a 1x2x24″
3″ Drywall or wood screws
1 2x6x24″ PVC Pipe
Skateboard deck tape. Buy at any skate shop
Jig Saw
Cordless Drill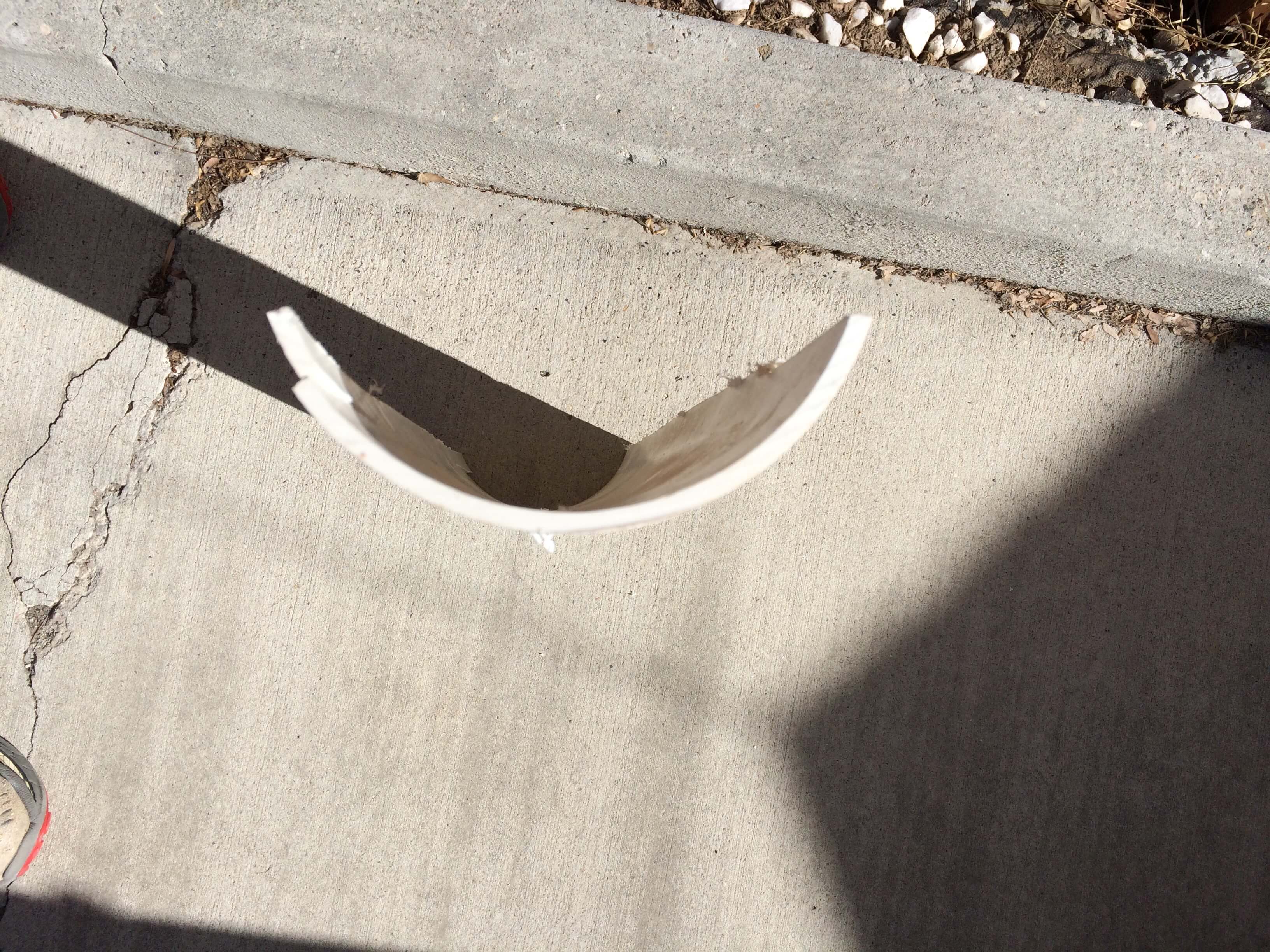 Building Instructions:
Here are the directions John sent us in an emails:
I found the section of PVC pipe at a Home Depot. Some stores carry them, some do not. If you can find one, it saves you from having to buy a 10′ section of pipe. I used a 6″ diameter pipe to get more of an open hand grip than a 4″ would give. 
I cut off about an 1.5″ deep section of the pipe to give me a 3/4 round pipe. I did this to give me a fairly positive open hand grip. As I get stronger I can move my hand down the pipe to give me a progressively worse grip. You could cut the pipe in half to get right down to the "business" if you're strong enough. 
Cutting 1.5″ off the diameter of the pipe gave me a 5.5″ opening, perfect for fitting onto the 2×6 (really 1.75″x5.5″). This was dumb luck. A better way to do this would be to measure 5.5″ across the end of the pipe and then make your cuts.
I found cutting the pipe the most difficult thing to do. If you have a table saw it would be a breeze but I finally resorted to using a jig saw after a hand saw failed. Getting a straight cut with the hand saw was fruitless. A jig saw gave me a better cut, not perfect but adequate. Maybe Home Depot would cut the pipe on their wood saw? That would be the easiest solution.
I screwed the 2×6 into the studs over my door using the 3″ screws. I had two studs to use and screwed the 2×6 on using 3 screws in each stud. Then I screwed the 2×4 to it using 4 screws and the plywood strip to the 2×4 using 5 screws spaced out along the long axis of the strip. I then screwed the pipe to the wood using 5 screws along the long axis. 
The idea was to support the pipe at its edges and in the middle. It seems to work. I couldn't screw the top pipe edge to the 2×6 as it's too close to the ceiling to use the drill. I could screw the bottom edge but it doesn't seem to be necessary.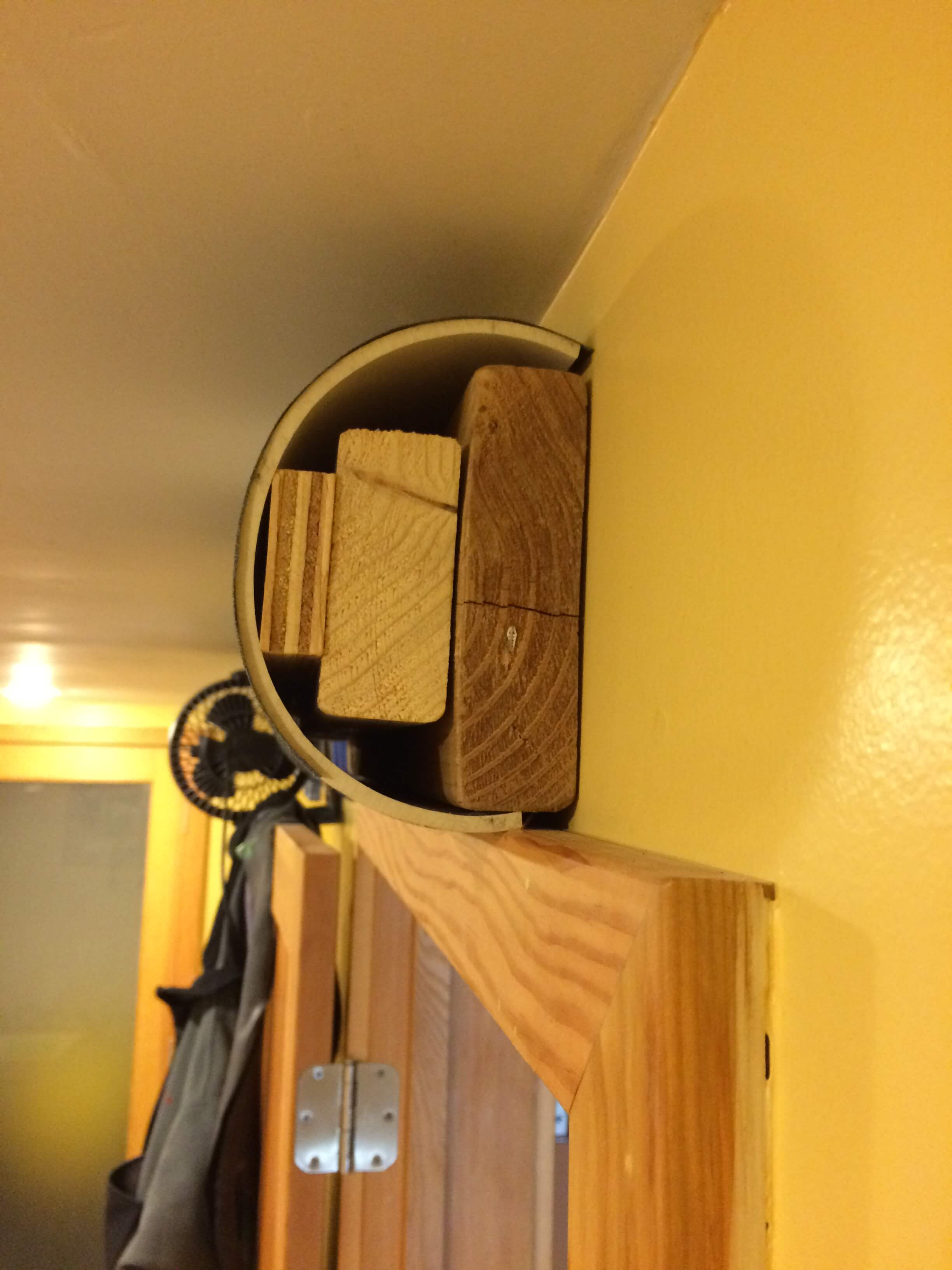 Hopefully any of you looking to use a Maxi-Pull yourself will find this helpful and thanks again John for sharing!
TrainingBeta is a site dedicated to training for rock climbing. We provide resources and information about training for routes, bouldering, finger strength, mental training, nutrition for climbers, and everything in between. We offer climbing training programs, a blog, interviews on the TrainingBeta Podcast, personal training for climbing, and nutrition for climbers.