If you look at most mainstream sports, they've had a huge amount of sports science research done in the name of quantifying and improving performance.  Having data like this is extremely helpful in that it can help inform training by giving you reliable performance markers to work from.  Unfortunately, very little of this kind of research has been done in climbing.
However, our friends at Concept Climbing are conducting a max weight hang survey and need more participants.  The survey is super short and easy to complete so do them a favor and fill it out.  It's surveys like this that help move our understanding of how to most effectively train for climbing forward.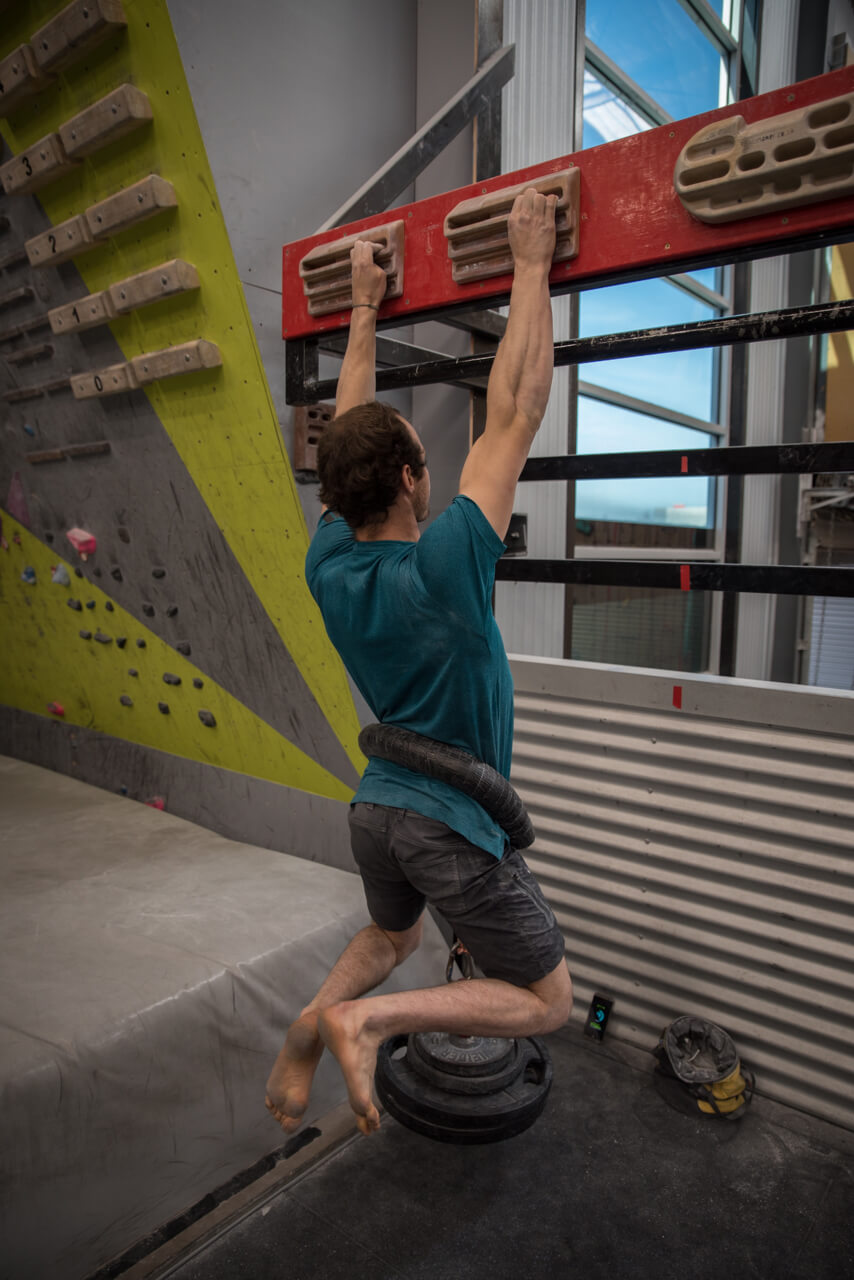 "The aim of the study is to establish a database from climbers around the world comparing their 10 second max weight hang against their maximum V grade climbed."
"Unfortunately there isn't much training data available in the climbing community due to its small size and relatively young age. We believe that growing and developing datasets like this will be greatly beneficial to helping the training side of the sport grow leading to more efficient training programs."
"This information will be freely available at the end of the survey and will be a great way for climbers and coaches to develop finger strength baselines as well as to track progress, establish goals and discover areas of weakness." – Pat Klein
Max Weight Hang Survey
To take the survey all you need is a 18mm edge (which are on lots of different hangboards) and weights/a pulley system to add or subtract weight so that you can determine your 1 max weight hang.
Click through below to take the survey for yourself.  We will share the results here on TrainingBeta as well once the study is complete!

(photos courtesy of conceptclimbing.com)
Other Articles You Might Like:
TrainingBeta is a site dedicated to training for rock climbing. We provide resources and information about training for routes, bouldering, finger strength, mental training, nutrition for climbers, and everything in between. Check out our blog, our interviews on the TrainingBeta Podcast, our rock climbing training programs, personal training for climbing, and nutrition for climbers.