Climbing our first 5.12 is a big deal to a lot of us. At that level, it's easy to get sucked into believing that sessions on the hangboard, bouldering for power, and lifting weights will get you past that 5.11 barrier. But the truth is there's a lot more to climbing 5.12 than just pure strength and power: You have to be brave enough to lead and you have to want to try hard. Sometimes you have to train those mental aspects of climbing just as much as you train your physical body.
The truth is these same ideas apply whether you're trying to climb your first 5.12, your first 5.13, or your first 5.11. It's easy to default to physical training and its promises of improved performance. Be honest with yourself though: are you actually addressing the real things holding you back?
Today's "How I Trained For" article is about doing just that. Boulder-based climber Brianna Greene had the physical ability to climb her first 5.12 from years of bouldering. However, the fear of failure and the fear of falling prevented her from doing so for years. The fear of failure and fear of falling are difficult mental skills to train. It would have been easy for Brianna to blame her lack of sending purely on not being strong enough and keep only addressing the physical side of climbing performance. Instead, she attacked the mental skills head-on in her training.
To me, this is the perfect example of well-executed training. Brianna had a goal, then honestly evaluated where she was at in her climbing and made a systematic plan to help her change the things holding her back. Keep reading below to hear from Brianna exactly what she did and how it helped her climb her first 5.12.
– Matt Pincus
Overcoming Mental Barriers and Sending My First 5.12
Fear can be paralyzing. It was for me and kept me from climbing my first 5.12 for a very long time. Once I decided to send my first 5.12a, I felt like I physically couldn't. Not because I wasn't strong enough or didn't have the right technique, but because I was too afraid to climb above the bolts.
When I first started sport climbing about 5 years ago, I had already been bouldering for about 8 years, so I had a good base of strength and technique. I loved the tricky, technique-based gymnastic movements of bouldering, but I wanted to try something different. I also noticed that most of the shorter female climbers were primarily sport climbers, and they were sending hard. Since I'm only 4'11" sometimes bouldering would be a bit frustrating because I felt like I simply couldn't reach the holds. So, I bought a harness and learned how to tie a figure eight.
Early Sport Climbing
It took some time to get used to the flow of sport climbing. I was so used to just holding my breath and gripping as hard as possible until I got to the top of a boulder. That definitely didn't fly in sport climbing.
However, once I learned how to move in a systematic way to conserve energy, find the rests, and clip without catching my finger in the draw, sport climbing became fun. I started to work my way up towards 5.12a without too much difficulty, and I didn't have much fear of falling or getting hurt. The problem was, I would get on a 5.12 once or twice, then move on to the next one, and never actually send any of them.
At that time in my life, it wasn't fear that was standing in my way: it was self-doubt and lack of confidence. I would fall once or twice on a 5.12 and then give up. I would tell myself, 'I did all the moves, and I was strong enough to climb it, and that was fine.'
In truth, I didn't think I could actually send 5.12, so I never really tried. It was easier to just say I didn't care about sending than it was to actually try to send and face potential defeat. Looking back, I realize that I shouldn't have been afraid of failure because that's what climbing is all about; that's how we progress. Well-known strong climbers even spend years trying to send their projects. That's a lot of failure before sending.
Right when I was starting to get the hang of sport climbing, I had a small accident. I fell at the gym just above the second bolt and my partner, probably worried that I might hit the ground, gave me a very hard catch. I rocketed into the wall, slamming my ankle into a protruding fin.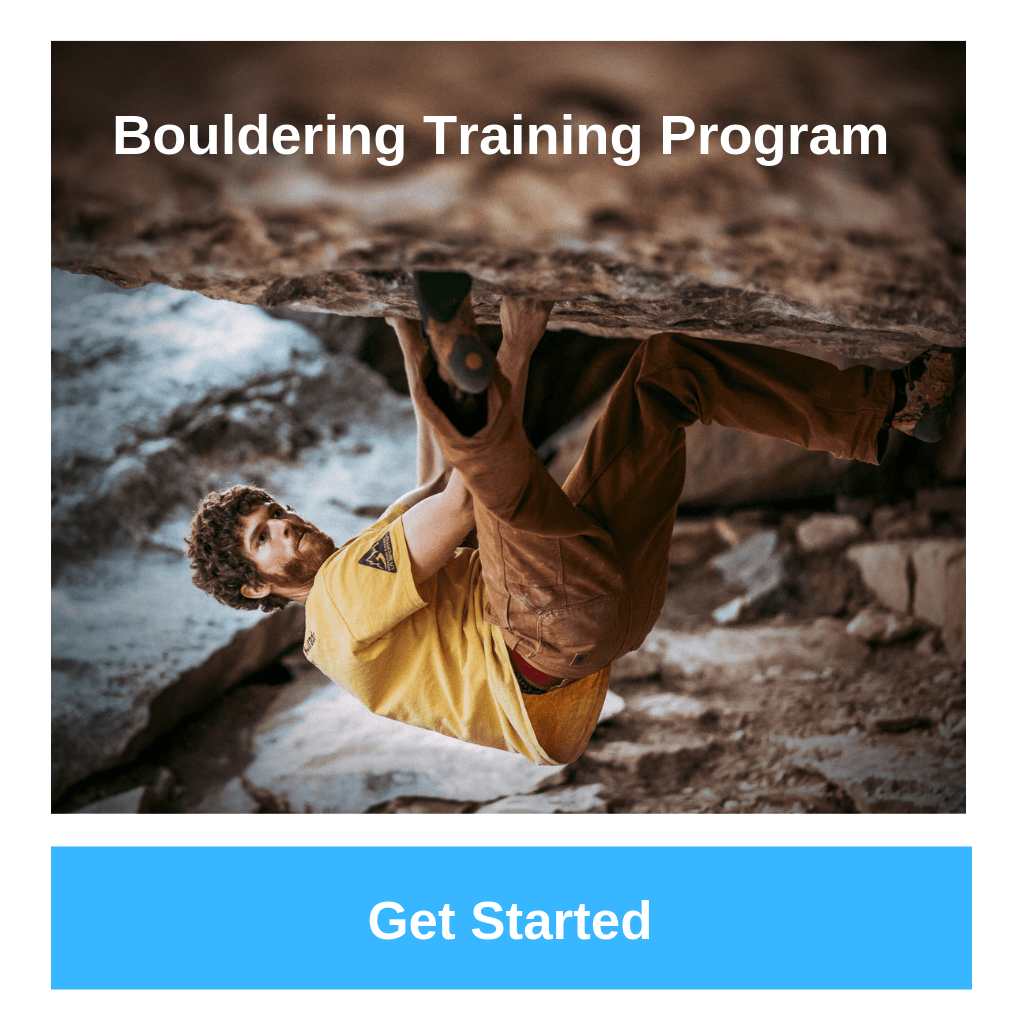 My ankle wasn't broken, but my posterior tibiofibular tendon had ruptured. I couldn't really walk for a couple months and pretty much gave up on sport climbing altogether for the next few years. At least with bouldering, if I got hurt falling, it was my fault and not because of someone else's mistake. I didn't like feeling a lack of control or trusting someone else's instincts. Bouldering felt safe and comfortable.
Return to Sport Climbing and the Fear of Falling
After a while, I started to feel unsatisfied. Bouldering was physically challenging, but I didn't feel mentally challenged. I wanted to push myself in a different way, and I didn't want to feel limited by fear anymore. I decided to start sport climbing again, and this time I decided I was actually going to get good at it.
There was just one problem: I was totally freaked out and way too scared to do it. Actually, there were a couple other problems as well… I was out of shape and my hands didn't feel strong enough to hold onto one hold long enough to clip with the other hand.
I decided I needed a plan. I sat down to identify my weaknesses and make a systematic plan to climb 5.12a. I view my climbing ability as three pieces:
Mental state
Technical skill
Physical ability
From all my bouldering, my movement skills felt fine. I knew my physical ability was lacking as I didn't have much endurance, but I knew that would come with training. For me, the biggest limiting factors were the mental barriers.
My initial attempt to work towards this goal was to just jump right into lead climbing, but I was way too freaked out. When I started lead climbing again, I hardly moved at all because I was just too afraid of falling. I needed to take a step back and be honest with myself about where I was mentally.
Most people feel uncomfortable or afraid when they try to do something new, and it takes time to become comfortable. The best approach is to keep things fun, but also to consistently push yourself slightly outside of your comfort zone until that zone starts to expand, making measurable and incremental steps towards your goal.
To begin getting comfortable with leading again, I started out with top roping just to get used to the flow of longer climbs and being up higher on a rope. Top roping was kind of freaky for me at first, but after a while it felt more and more comfortable and even boring.
As I progressed past top roping, I continued to try and expand my comfort zone by pushing myself to lead easy climbs where I was certain I wouldn't fall. These climbs may not have been very challenging physically, but they were challenging mentally – just not overwhelming. By investing the time into leading the climbs well within my ability, I not only got progressively more comfortable with the idea of leading, but I also got to practice clipping draws.
Once I was comfortable clipping, I also started to take practice falls on lead. I made sure all my practice falls were super safe and I only did them with belay partners that I felt comfortable with. For my falling practice, I would get on an easy climb, clip above my head – so I was basically on toprope, and then I'd take a little fall. Slowly, I started to take falls above the bolt and, in the process, I started to feel pretty comfortable leading in the gym.
Leading outside was still intimidating, but I took the same approach of progressively expanding my comfort zone: first top roping to learn the moves, then leading and taking practice falls when I felt too scared to climb higher. Eventually, I was able to turn off the voice in my head and ignore that lingering fear that kept me from actually trying my hardest on sport climbs.
Sending 5.12
At that point, I knew I was ready to send my first 5.12a. Not only had I been getting comfortable with lead climbing, but I had been climbing a lot, getting fit, continuing to boulder to keep my power and strength up, and hangboarding to get my fingers strong again. It was perfect timing too because I was about to go to Ten Sleep, Wyoming with three of my girlfriends (including Neely Quinn of TrainingBeta) – all 5.13 climbers, no big deal. I felt like I needed to send a 5.12 this trip. I was sick of being the only one of all my climbing friends that didn't send hard routes. The stakes were high and I was worried that I might not accomplish my goal, but if not now then when?
My friends were psyched on my goal, they believed in my abilities, and it was definitely about time I sent.
Leading up to the trip, my friend Steph Marvez reminded me that sometimes it's hard to send your hardest climbs on short trips because you have such a limited amount of time. We were only going to be there for a week, and I was putting a lot of pressure on myself to climb harder than I ever had before on unfamiliar territory. It made me feel better to realize that she was right and that there are plenty of 5.12s around the Boulder, CO area that I could take my time on. But how cool would it be to actually send on this trip?!
Picking a Project and Initial Attempts
Once in Ten Sleep, I tried a few different 5.12a's until I settled on The Dope Shinto as my goal. It was a climb I had been on before, and most importantly, I loved the movement of it. It was challenging, there were two cruxes for me and it was just long enough to make me feel pumped. My endurance still wasn't the best and I'd have to really focus on finding the best rests, bringing my heart rate down, and moving with intention through the harder parts to get to the top.
My first attempt on The Dope Shinto was on top rope. I wanted to remember the movement and sort out the moves before going for it on lead. It was crimpy, but none of the moves felt too hard individually.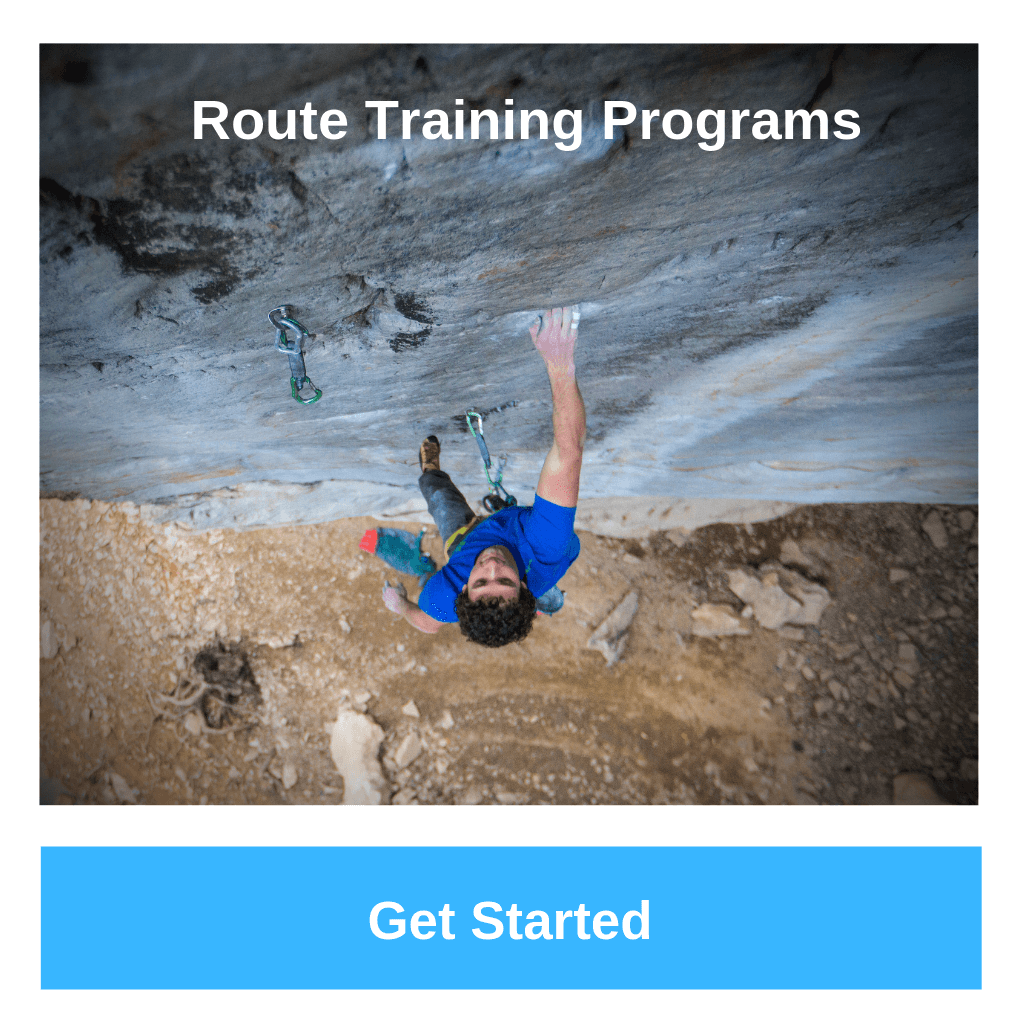 On my second attempt, I led it and I thought I might actually send. Then, I got a little scared on a few sections with slight runouts and insecure clips. As my fear increased, I became more and more pumped. I was over-gripping and not moving efficiently. At the upper crux, I got confused about the beta and felt too pumped to do the moves. I tried to down climb to the rest, but I was panicking. I wanted to send so badly, but I was pumped and had tunnel vision. I couldn't figure out how to down climb to the rest and decided the only option was to just go for it. When I grabbed the tiny crimp and threw for the jug, I fell.
Small but Important Tweaks for Sending
My friends, seeing my disappointment, but also the potential to send, offered me advice. Leici suggested the best spots on the climb to rest. We talked about the importance of taking time to calm down on a route and do some positive self-talking before progressing to the next rest spot. I realized that I needed to avoid resting too much and avoid climbing too slowly on the harder parts of the climb. It would be best to find two good rest spots where I could think about the beta for the next section and then execute the climbing quickly. Steph suggested extending some of the draws on the runout sections to feel more comfortable. That was something I had never thought of before.
The Send
After a rest day, we headed back to the crag. Steph warmed up on my project and hung two runners off of the draws that I felt most insecure clipping. We only had 2 more climbing days before our trip was over. Now was my chance.
I warmed up bolt-to-bolt on the route, taking time to get comfortable in the rests and remember the beta. I failed at the upper crux again and took the fall. I stopped to find the best sequence and discovered a tiny intermediate hold that no one else seemed to use, but for me it was perfect. Instead of having to throw far out right off of a small left-hand crimp, I could use the intermediate to reposition my body and statically stretch out right to the jug. I was psyched! I was ready!
This time I knew I would send. I felt a rush of excitement as I put my shoes on. I made quick work of the lower crux and continued up to the first rest. I reset my mental attitude, told myself that I could do it, and pushed feelings of fear to the side. As I worked through the next section, I felt confident and bold. I didn't even bother to clip the runner that Steph had put up for me. I didn't feel insecure enough to bother with the extra clip. Reaching the second rest, I started to feel overwhelmed. Was this it? Was I about to actually send something? I tried to quell my excitement and anxiety and started up towards the second crux. My new beta worked so well I couldn't believe how easily I clipped the second to last bolt. All I had to do now was climb over the bulge, onto the upper slab to the top.
The excitement began to build, my heart rate quickened, Neely and Leici started yelling encouragement, but my whole body started shaking. I had a moment of panic, I was getting too excited and couldn't see straight. This upper section was easy, but I was rapidly getting pumped from the excitement. If I messed up now I'd never forgive myself. I knew I didn't have the energy for another attempt and would not accomplish my goal if I fell now. I climbed very slowly, trying to not let my excitement get the best of me. I reached the last move. One big move out left to a giant jug just below the chains. I took a deep breath and went for it. I grabbed the jug, clipped the chains, and it was done. I had finally sent my first 5.12a!
I felt a weight lift off my shoulders. All these years I just kept telling myself that I wasn't good enough, but now I realize that all I had to do was give myself a chance to actually try.
About the Author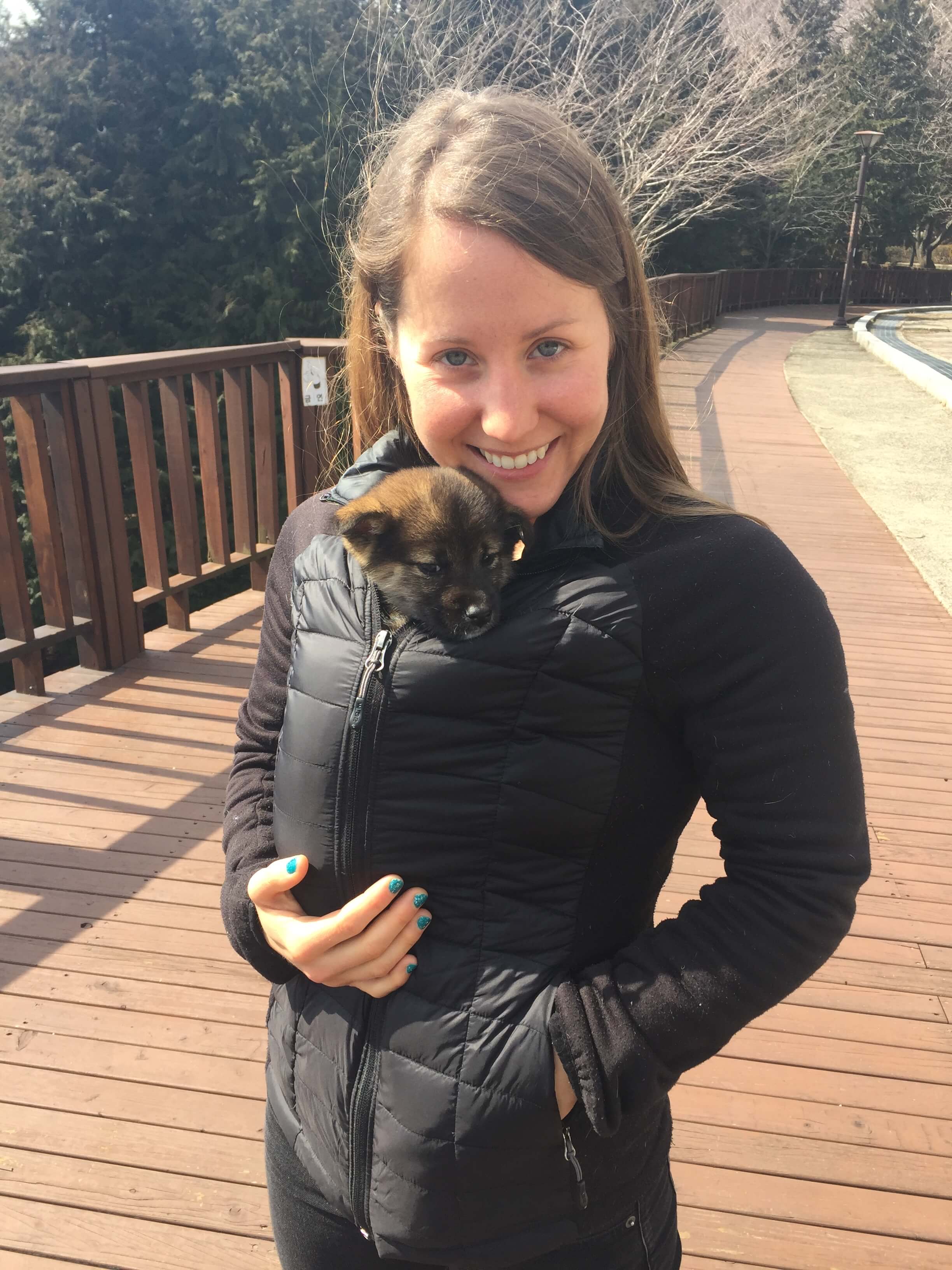 Brianna Greene started climbing in the Seattle area in 2004 when she was 18 years old and did not start lead climbing until 2013. Brianna currently lives in Boulder, CO and works as a Software Engineer. Brianna spends her time looking for new projects in the front range, training at the local climbing gyms, and playing with her dog, Ziggy. Although she enjoys the abundance of climbing in Colorado, Brianna loves to travel for climbing and recently returned from a trip to Mallorca. Her favorite climbing destination is Bishop, CA. Brianna is looking forward to her 2019 climbing trips, where she will return to Fontainebleau, France, spend some time in Joe's Valley, UT and visit the Red River Gorge for the first time.
You can find Brianna on Instagram @briby
Cover Photo: the author during a trip to Colombia | photo: Juan Diego Reyes
TrainingBeta is a site dedicated to training for rock climbing. We provide resources and information about training for routes, bouldering, finger strength, mental training, nutrition for climbers, and everything in between. We offer climbing training programs, climbing training classes, nutrition classes, regular blog posts, interviews on The TrainingBeta Podcast, personal coaching for climbing, and nutrition for climbers.