This past September, Adam Ondra established the world's first 5.15d/9c when he climbed Silence in Flatanger, Norway. Establishing the hardest route in the world is newsworthy simply because of the difficulty. However, it's even more valuable for us to look at Adam's accomplishment from the perspective of learning about how we can all better our own climbing performance.
For Adam to finish this multi-year project, he changed his training to meet the specific demands of the route. He followed a strict injury prevention and self-care routine and even employed next level visualization tactics. Luckily for us, Adam just released a short film by Bernardo Giménez showcasing his send and everything that went into it. Prepare to be inspired!
Adam Ondra Silence Film
This movie speaks for itself. Enjoy watching the best climber in the world on the world's hardest route!
Performance Analysis by Eric Hörst
However, there's a lot more we can get out of watching Adam climb Silence than simply being amazed by the difficulty. Adam didn't climb 9c just because he's that much stronger than everyone else. When you watch his send go, you are watching someone climb perfectly. He moves through staggeringly difficult sequences with astounding speed and precision.
Much like he did with the footage of Margo Hayes' send of Biographie, Eric Hörst has done an in-depth performance analysis of Adam's send go. Hörst breaks down Adam's climbing through the lens of energy systems and movement efficiency. Most of us will never climb anything close to as difficult as 9c. However, we can learn a lot about how to push our own personal boundaries by breaking down the performances of climbing's elite.
"Pushing personal boundaries, no matter if it's 5.13a/7c+ or 5.15d/9c, demands near perfection of mind and movement, as well as highly nuanced long-term training and total commitment (and sacrifice)." – Eric Hörst 
Click through below to read Hörst performance analysis and learn more about exactly what goes into a perfect climbing performance.
TrainingBeta Podcast with Adam Ondra on Silence
Finally, if you want to hear more about what went into climbing 5.15d, be sure to listen to Adam's most recent TrainingBeta Podcast episode. Neely recorded this interview in Norway with Adam days after his send. You can feel his excitement and just how much of himself he poured into the climb. It's not to be missed.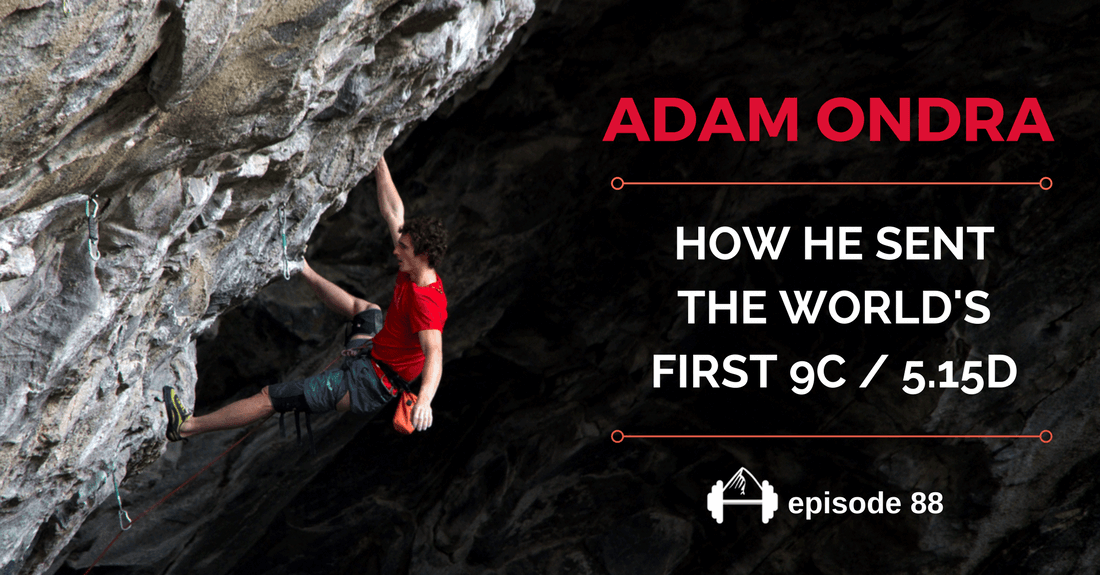 (photo courtesy of Neely Quinn)
Other Articles You Might Like:
TrainingBeta is a site dedicated to training for rock climbing. We provide resources and information about training for routes, bouldering, finger strength, mental training, nutrition for climbers, and everything in between. We offer climbing training programs, a blog, interviews on the TrainingBeta Podcast, personal training for climbing, and nutrition for climbers.