The spring and summer climbing season is upon us! This means it's time for long days, road trips, camping, and generally getting outside to enjoy the wild places we love. With that said, all of us here at TrainingBeta thought this would be a good time to issue a friendly reminder that it's all of our responsibility to be good stewards and protect the climbing areas we love so much. Enter the Access Fund!
The Access Fund is a wonderful organization that is committed to protecting America's climbing. If you aren't already a member, you should be and can sign up here:
Now, when most of us hear access issues, we immediately think of climb area closures. While this is obviously a real threat, crag closures don't usually happen out of the blue. Instead, they are often caused by the cumulative effect of continued neglect and bad behavior on our part. As climbers, it's all of our responsibility to be aware of our impact and do everything we can to minimize it. To help us all be better at this, today we are going to ask you to do two things:
Head over to the Access Fund website, become a member, and commit to The Climber's Pact.
Read the following excerpt from TrainingBeta Podcast Episode 122 with the Access Fund which highlights one of The Climber's Pact bullet points about being an upstander, not a bystander.
We know that this transcript highlight is a bit off topic for TrainingBeta as it contains no practical training advice, but we really feel these issues are important to talk about. Before we all get sucked into our summer projects, take the time to learn how we can protect climbing access and also be more considerate and improve each other's experiences in the process.
The Access Fund on Being an Upstander Not a Bystander
Neely Quinn: Yeah, that one is super frustrating. When I was in Ten Sleep over the summer the five of us girls were having lunch and this dog wandered over and was begging and getting into our stuff for a while. The owner was not anywhere in sight and we had to ask him to please control his dog. That's not something I should have to ask, I don't think. That definitely deterred from our experience at that crag.
Zachary Lesch-Huie: Yeah, it definitely is a bummer. It's not what you want to do when you're out climbing. On the other hand, I will say, Neely, it's what is required sometimes and a person may genuinely just not get it yet in all these kinds of situations. I think it's great that you went and raised the issue and talked to someone. That's really what we might have to do sometimes and if we can do it in a way that doesn't leave the person feeling bad but kind of helps them understand that there's other people out here and what they're doing is affecting other people's experience it can come out well. It can come out positively but yeah, you don't want to have to do that every day. You don't want to have to be the ranger on the ground but on the other hand, we can set an example and then if we have to, we can reach out to people and help them get it.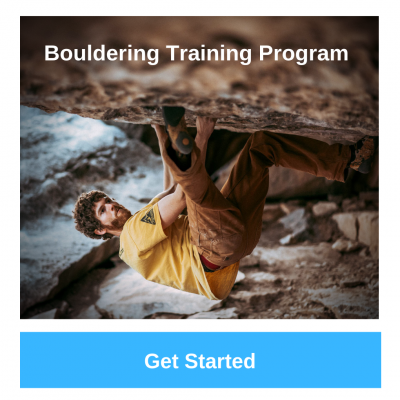 Neely Quinn: I think that is a huge issue, what you just talked about, with not only dogs but with everything. When I'm at a crag and there's something that's really annoying happening I feel like I'm the only person I know who will actually say something which doesn't always come off well and I'm sorry if I've ever offended any of you. I feel like it's almost my duty because there are other people thinking the same thing but we don't know how to talk to each other in a way that, like you said, gets the point across but isn't a negative experience.
In that dog situation I think it would have been appropriate for me to say, "Hey, we're trying to eat our lunch here. Your dog is sort of getting nosey. Is there any way you can keep him over by you?" Do you think that would have been offensive?
Zachary Lesch-Huie: I don't think that's offensive but different people will take offense at different things. I think the way you just put it sounds really respectful and addresses the problem directly and you do it in such a way that asks for their help in addressing it. Those are good ways to do it. I think that's the right approach in general.
This is one of our Pact bullet points: be an upstander, don't be a bystander. Don't just sit there and think these bad thoughts about everything going on around you. Get out of your head and reach out to fellow climbers and see if you can affect things more positively. If you do it in the right way I think most of the time folks will – there will be some folks who will be put off no matter what – appreciate it if you do it the right way.
Neely Quinn: And even if they're put off the first time, it might help them not do it the next time and the next time. I think that's what is happening. Everyone is not saying things and so everybody is just getting away with this stuff and they don't know that it's bothering people, or they know but they don't really care because no one has said anything, so it just keeps going and going and going. I think it is really important that we police each other because there's not anyone else going to police us.
Zachary Lesch-Huie: I totally agree. Ultimately, that's Access Fund's climbing management ideal. If we could pretty much self-police then we would have far fewer access problems and relieve land managers of a lot of the worries and concerns that they have. Self-policing also helps ensure the climbing experience is really great when we go climbing so I totally agree. It's a way to make a difference.
The bad examples can kind of snowball like you're saying. If we don't reach out and sort of intervene, people start to just think this stuff is normal and these kinds of situations and behaviors are normal and that's not good because if that stuff gets super normal then crags get closed and we don't like climbing much anymore.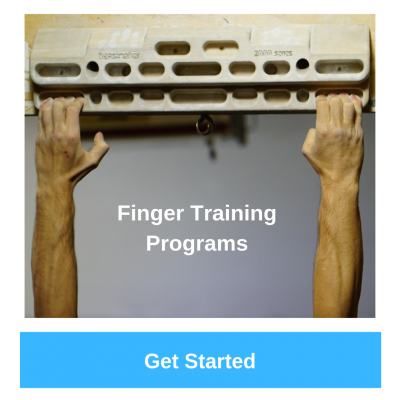 (photo: Castle Rock State Park, ID | courtesy of Matt Pincus | @mpincus87)
Other Articles You Might Like:
TrainingBeta is a site dedicated to training for rock climbing. We provide resources and information about training for routes, bouldering, finger strength, mental training, nutrition for climbers, and everything in between. We offer climbing training programs, climbing training classes, nutrition classes, regular blog posts, interviews on The TrainingBeta Podcast, personal coaching for climbing, and nutrition for climbers.