This ebook and post were written by Steve Bechtel, climbing trainer and owner of climbstrong.com. He explains below why strength training with weights and on the fingerboard is so gosh dern important for rock climbers.
Steve Bechtel on His Strength eBook…
Why Strength, you ask? Here's why.
It was June in Vedawoo, and I was taping my hands, again. My friend Bobby and I sat huddled under a boulder at the base of the Nautilus waiting for a rainstorm to pass so we could finish our training day.
We talked excitedly about how well the day was going, and how fit we were feeling. For several weeks, we had been running the same circuit of routes and finished each day by taking turns doing laps on Max Factor, an 11a finger crack that we'd try to do 5 laps each on.
We had it locked down to where we could do the 70 foot pitch with just 4 pieces, but by the fifth lap, both of us were pumped silly and our fingers destroyed. The rain passed, and we finished the day with six laps this time, feeling very strong.
We'd go home, run stairs at the stadium, and then load up on food and sleep to do it again. We were 4 weeks out from a trip to Trango Tower and we wanted to be ready. The next day, I talked on the phone with Todd Skinner, who was also preparing for the trip.
The conversation was mostly about solar panels and portaledges, but I told Todd about our proud training day. He laughed and admitted that such a day would surely thrash him.
It's Not Just About Endurance
Then he asked the question that changed everything: "What if the route is harder than 5.11?"
In an instant, I saw that we had been blowing it. If we'd been training to slog up a big mountain or to climb pitch after pitch on El Cap, we'd have been on target. But hard free climbing, especially first ascent climbing, is not an endurance activity.
The big key is being able to do all the moves.
If you go into a hard project too weak to do cruxes you're sunk. On the other hand, the endurance to put together a hard pitch can be built fairly easily on the wall.
Luckily, Todd had been doing the right kind of climbing. He had spent the winter bouldering in Hueco and the spring and summer climbing sport routes up to 14a. When the 13a crux on Trango turned up, he was well suited for the challenge, and the route went free.
There is nothing wrong with training endurance.
But just because you got pumped and fell off a climb doesn't mean your endurance wasn't up to par. I believe that before you go down the time-consuming road of conditioning, you have to honestly be able to answer the question…
"Is endurance what I really need?" Or…
Is It Strength That I Need?
There is a thing called adaptation persistence in training.
What this means is that certain facets of fitness are very persistent – they stick around – while others are more transient. The persistent factors are slow to build and are slow to go away.
The more transient factors can be regained easily, but taper off dramatically if you stop training them. The most persistent factor in fitness is agreed to be hypertrophy – once you get big muscles, it can take months of no activity for the size to decrease. On the flip side, cardiovascular endurance is quite transient. Significant loss in VO2 can occur in just days away from training.
Strength is also a highly persistent factor – it sticks around – but the problem is that it develops slowly, as in years.
In climbers, there is also the tendon strength issue – getting good strong fingers requires good, strong tendons. The problem is that tendon strength may be even more persistent than hypertrophy: it's going to take a long time to get.
Therefore, a year-round, lifelong dedication to coaxing strength forward is probably your best bet at having a long and productive climbing career.
Strength is also a foundational quality for sport. By this I mean that building a high level of strength positively affects every other facet of fitness. Coach Brett Jones put it best in saying, "Strength is the glass. Everything else is what goes in the glass.
The bigger the glass, the bigger everything else." Over twenty five years ago, Tony Yaniro put it in climbing terms, "If you can't hold the holds, there's nothing to endure."
With a strong base of strength, a climber can be in top shape in a few weeks.
I think he can reach peak long pitch endurance within five. With this in mind, I wanted to put together the most effective strength guide I could for rock climbing.
With this plan, I wanted to lay down a solid enough base that my climbers could "train-up" to any number of different goals in a matter of weeks, allowing for more performance climbing year-round.
I built our strength plan with two ideas in mind.
First, I wanted my athletes to be able to climb injury-free on the often tweaky pockets in our home area in Lander, Wyoming.
Second, I wanted them to have a strong kinetic chain on which to build their climbing-specific strength. What we have come to is a 3-phase strength plan that looks like this:

Each of these phases features resistance training, specific hand strength/climbing training, and mobility training. More importantly, our entire training plan is built around taking up just 25% of a climber's training time.
I am vehement that my athletes spend the other 75% of their time practicing the sport.
We've seen too many examples of where an athlete gets so into the gym training that he forgets why he started training in the first place.
I have written training plans for climbing for years, but am becoming more and more convinced that if you simply develop the base strength, everything else kind of falls into place.
I wanted my program to be simple – I think the worst training plans are the most prescriptive. This book started as a manual for my athletes – simple reminders of session formats and exercise selection.


Over several revisions, my coaches added more and more useful information, aimed at helping keep the training interesting and effective. By having a regular, structured plan, an athlete can count on progress season after season…something that is almost unheard of in veteran climbers.
The programs we've put together are simple.
The workouts are quick.
The strength gains are substantial.
It's my hope that this 165-page training guide helps climbers to understand the importance of base strength and gives them the tools to develop strength correctly.

No, thanks. Take me to the other climbing training programs.
About Steve Bechtel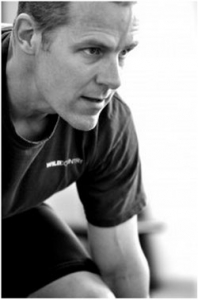 Steve is a Certified Strength and Conditioning Specialist and is the owner of Elemental Performance and Fitness, a climbing gym and training center in Lander, Wyoming, USA.
He's also the founder of the climbing training site, climbstrong.com.
Want to get in touch? Contact Steve directly at steve@climbstrong.com.