A Training Program for Route Climbers
The Training Program for Route Climbers is your roadmap to gaining more strength and endurance on routes. It's all laid out for you by a climbing trainer so you don't have to plan anything. The workouts and drills are scalable to any level of difficulty, so it'll help no matter how hard you currently climb
A Training Program for Route Climbers
3 unique workouts every week
Climbing, core, hangboard, campusing
Injury prevention and weight training
Access to

 6 weeks of workouts at a time
Scalable for all climbers

Dead Point Magazine's Review

"The program is extremely simple to follow due to the clean layout of the website… What makes this program stand apart from other training books is the clearly-defined "do-this-then-this" format. As long as you're injury free and prepared to work hard, you don't need any knowledge of training to begin your personal program. Will these programs make you a better climber? That's up to you."
 –Mikey Williams, Dead Point Magazine
Climbing a lot will only get you so much stronger.
Most climbers don't fail on their projects due to not climbing enough. We usually fail to send our projects because we're climbing too much and not training enough. At a certain point, seeing gains in your climbing requires weight training, core training, campusing, fitness training, fingerboarding, and injury prevention. And climbing. 
So we joined forces with coveted climbing trainer Kris Peters to create a super easy-to-follow Route Climbing Training Program to keep you balanced and strong all year. This program will make you stronger, fitter, and more powerful without the normally high cost of a trainer or the confusion of trying to create a program yourself.
Throughout the program, you'll cycle through different 6-week training phases with 1-week rest periods between each cycle. You'll cycle through all the necessary parts of training for route climbing, starting with a power endurance phase and move on from there, as the graphic below shows.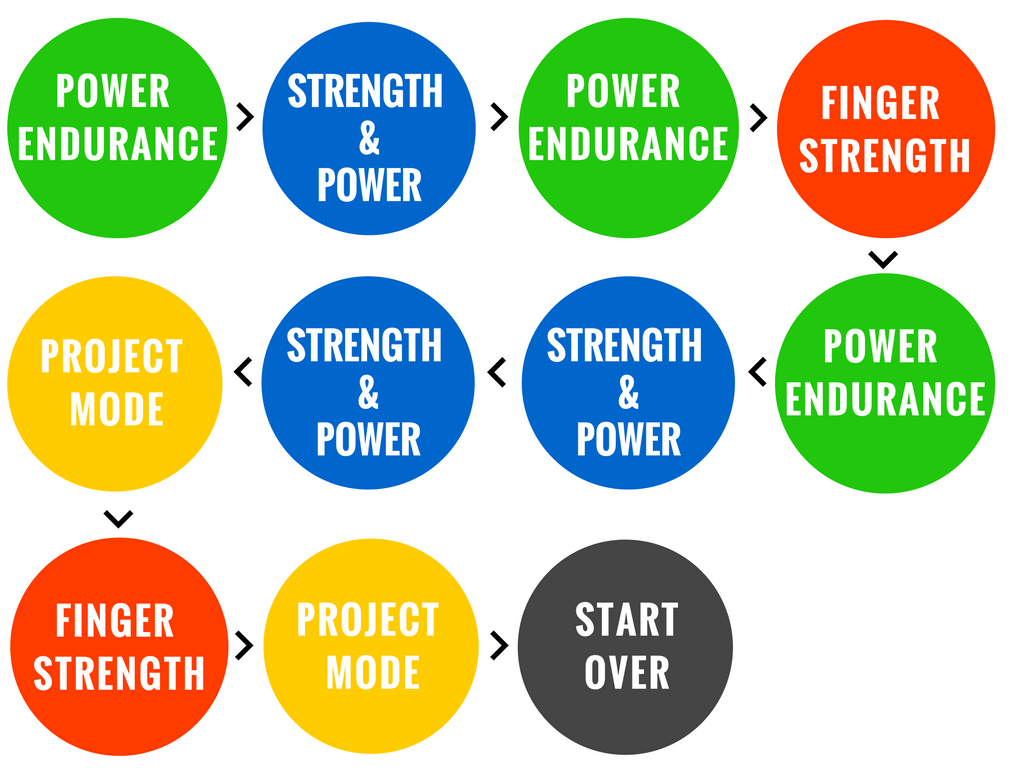 EXPLANATION: Each colored bubble represents one of the 11 (6-week) phases. Each arrow represents a rest week between each phase. After completing those 70 weeks, you'll cycle back through to the beginning of the program. You will be able to see a maximum of 6 weeks of the program on your online dashboard at any given time. 
How You'll Train and What You'll Gain
This Training Program is for route climbers of all abilities. It's designed for people who don't have all day to train, with workouts maxing out at about 2 hours. You'll train every aspect of route climbing in your 3 workouts every week, cycling through the 6-week phases described above.
Every workout is labeled in your dashboard with the icons below to tell you what you'll be focusing on that day.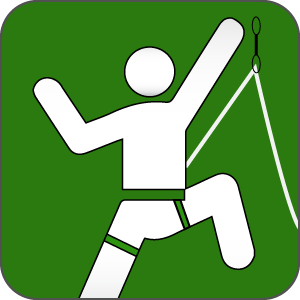 Projecting
The projecting days will help give you the mental and physical stamina you need to climb strong outside all day.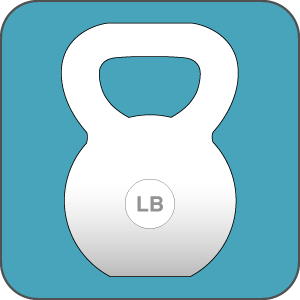 Weight Lifting
Research shows that lifting weights increases strength, so you'll be using weights to improve finger, shoulder, and core strength, as well as for injury prevention.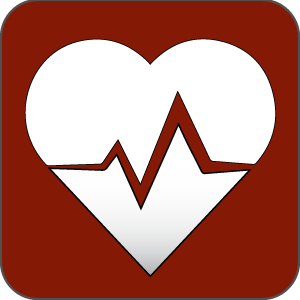 Cardio
Whether we like it or not, long routes require cardio fitness, so this program will help you gain that with jogs, bike rides, elliptical, or however you choose to get the job done.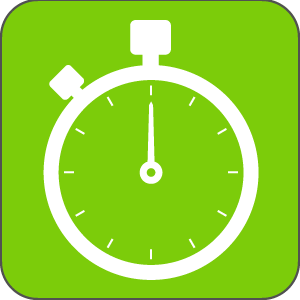 Progress Tracking
Every three weeks you'll be asked to do the performance test, which is how you'll track your progress in climbing, finger strength, overall strength, and fitness.
Necessary Equipment
Smart Phone, tablet, or computer
Set of dumbbells and ankle weights
Fingerboard
Short rope or pulley system
Theraband
TRX or a set of gymnastic rings
Optional Equipment
Pull up bar (you can use your hangboard instead, though)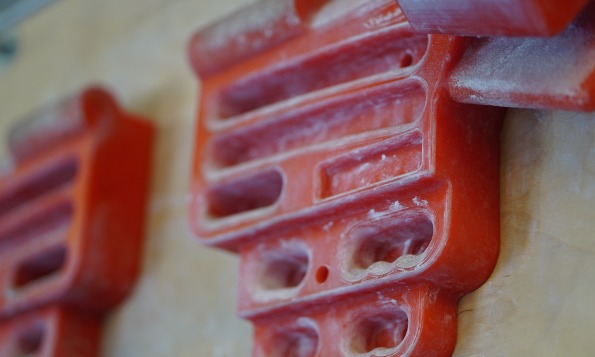 Video Instruction for Each Exercise
Here's just one of the many videos you'll find in the program. They're all right there on your dashboard for you, so you never have to leave the workout page.
All of the exercises in the program are accompanied by a video showing you how to do the exercise properly and how to make it easier or harder. It's important to be able to see how something is done – not just read about it.
Your Trainer, Kris Peters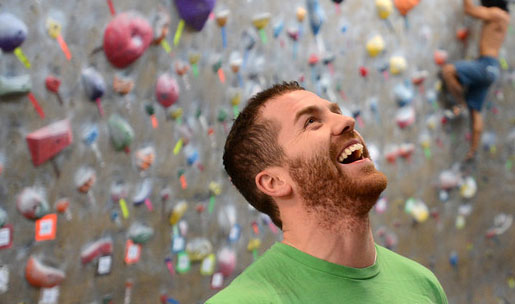 Your trainer for this route program is Kris Peters of Boulder, Colorado. He's also the creator of our 6-Week Power Endurance Program and our Bouldering Strength and Power Program here at TrainingBeta (see his full bio on the About Kris Peters page). He's one of the top climbing trainers in the U.S., and has worked with pro-level climbers, including Daniel Woods, Sasha DiGiulian, Alex Johnson, Emily Harrington, Matt Segal, Matty Hong, and many others.
However, luckily for the rest of us, he doesn't just work with genetic mutants. He works with climbers of all levels every day, training people one-on-one, in group sessions, and online. Kris has been training climbers since 2010, and athletes of all kinds since 2004. With many certificates as a Personal Trainer, Kris is highly qualified to guide you through this comprehensive climbing training program.
If you were to get personal training from Kris or any other climbing trainer out there, it would cost you at least $60/hour, which means you'd be spending at least $720/month for the 3 days a week you'll get with Kris in this program. This program allows you to get comprehensive, step-by-step training for a very small fraction of that price.
Monthly
3 Workouts/Wk
Access To Dashboard
Monthly Q&A Webinars
14-Day Free Trial
Yearly
(Best Value)
2 Months Free ($12.49/mo)
3 Workouts/Wk
Access To Dashboard
Monthly Q&A Webinars
14-Day Free Trial
6-Month
Save $8.99 ($13.49/mo)
3 Workouts/Wk
Access To Dashboard
Monthly Q&A Webinars
14-Day Free Trial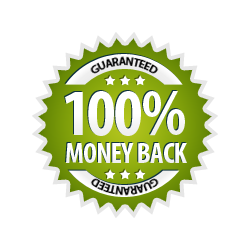 Our Guarantee
We stand by a 100% 30-day Money-Back Guarantee, so you can feel totally secure knowing that if you're not completely satisfied with what you're getting, we'll give you your money back – no questions, no hassles.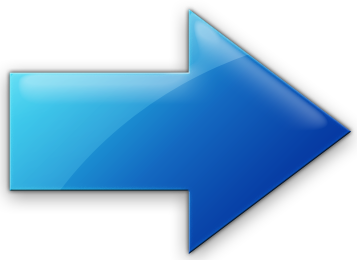 What Happens After I Sign Up?
After you sign up, you'll get an email that will give you immediate access to more instructions, more training info, and your dashboard, where you'll find your first week of workouts. New workouts will be added to your dashboard every week after that, and you'll be able to see up to 6 weeks at a time..

Workouts
There are 3 workouts/wk, except for rest weeks (every 7th week). Two of the workouts include climbing drills, and the 3rd is a more focused training day. All days include some core, shoulder, strength, or fitness exercises, depending on the 6-week phase. You'll be doing your climbing drills mostly on routes, but sometimes on boulders.

Incredible Value
To get this kind of well laid out, day-by-day training plan, you'd have to pay a trainer a LOT of money. This plan is effective AND affordable for any route climber year-round.