Send Harder Routes
With This Route Climbing Training Program
This online subscription route climbing training program is all laid out for you so that you don't have to plan a thing. It takes you through 6-week cycles of power endurance, strength, projecting, and finger strength to keep you strong all year long. 

ACCESSIBLE
Access 3 unique workouts every week in your dashboard on your phone, tablet, or computer.

VIDEOS
The exercises are paired with videos to show you how to do everything properly.

TRAINING
Mixture of route climbing drills on the wall, finger strength, core work, and shoulder stability.
SCALABLE
Scalable to your ability level, so strength and endurance will increase no matter how hard you climb.
Program Preview
Neely Quinn shows you exactly what you'll see on your dashboard when you sign up for the program.

The program is extremely simple to follow due to the clean layout of the website… What makes this program stand apart from other training books is the clearly-defined "do-this-then-this" format. As long as you're injury free and prepared to work hard, you don't need any knowledge of training to begin your personal program. Will these programs make you a better climber? That's up to you.
Your Training Schedule
Throughout the program, you'll cycle through different 6-week training phases with 1-week active rest periods between each cycle. During each cycle, you'll maintain what you've gained in the previous cycles while focusing on another aspect of training. Each bubble below is a 6-week training phase, and each arrow represents a 1-week rest period.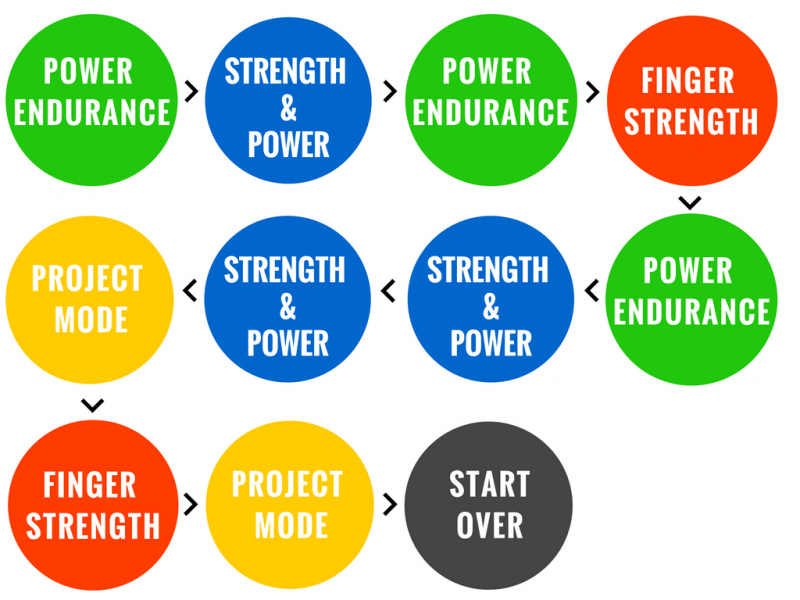 $14.99
per month

3 Workouts Every Week
Access on Any Device
Videos with Exercises
Scalable to Any Ability Level
$80.95
every 6 months
SAVE 10%
3 Workouts Every Week
Access on Any Device
Videos with Exercises
Scalable to Any Ability Level
$149.95
per year
2 MONTHS FREE
3 Workouts Every Week
Access on Any Device
Videos with Exercises
Scalable to Any Ability Level
I like the route program because it forces me to acknowledge when I need rest like a coach would, but I don't have to pay for a coach. The program helps to take the "thinking" out of climbing that you would have to do if you read the climbing training books. I used to go to the gym and just thrash around on the hardest boulder problem or route that I could do. And, taking knowledge from a book and applying it is very difficult. Now, with a set program that was not made by me, I'm way more purposeful in my climbing and working on different kinds of efforts (i.e. projecting, strength, power endurance, endurance). I train out with friends who can't climb at my level, but since this program works for any ability level, we are all able to do the same workout.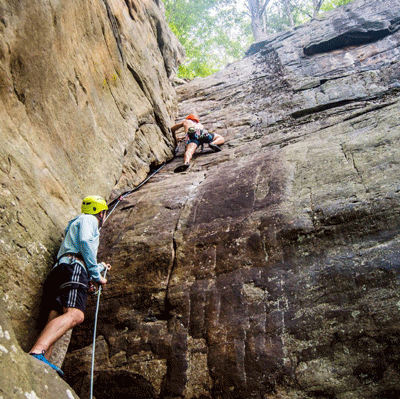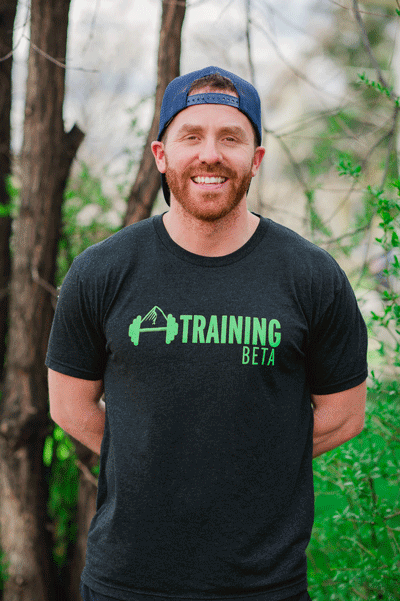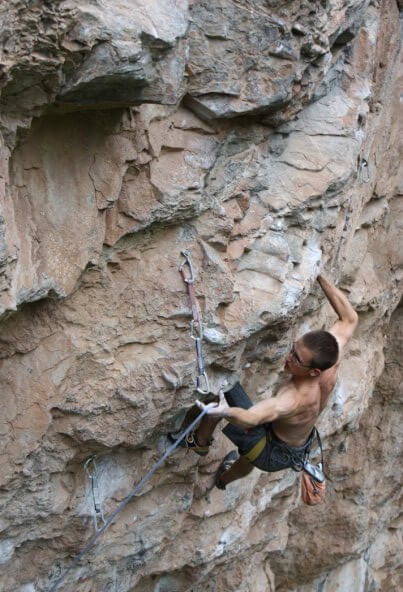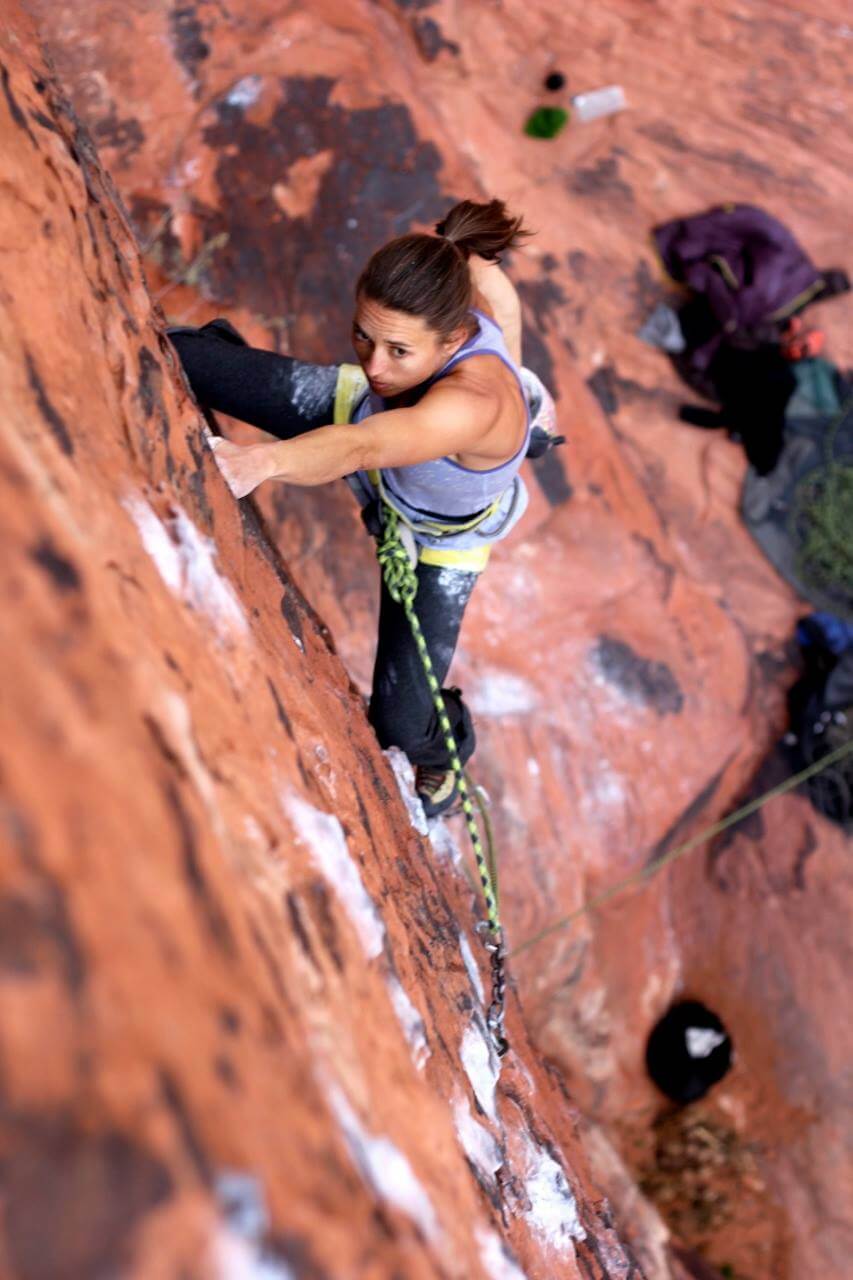 Kris Peters, Seth Lytton, and Neely Quinn collaborated on this Route Training Program. Kris Peters is a trainer who has worked with pro-level climbers including Daniel Woods, Sasha DiGiulian, Alex Johnson, Emily Harrington, Matt Segal, Matty Hong, and many others.
Seth Lytton is the co-founder of TrainingBeta and is an accomplished climber (5.14b and V12) and is well-versed in training methodologies. His wife, Neely Quinn, runs TrainingBeta and has interviewed 100+ trainers and climbers on the topic of climbing training on The TrainingBeta Podcast. All of their input and expertise together made this program possible.
FAQ
If you still have questions after reading through these, just email us at info@trainingbeta.com or call us at (650) 731-5615.
Frequently Asked Questions