A Training Program for Route Climbers
The Training Program for Route Climbers is your roadmap to gaining more strength and endurance on routes. It's all laid out for you by a climbing trainer so you don't have to plan anything. The workouts and drills are scalable to any level of difficulty, so it'll help no matter how hard you currently climb.
3 unique workouts every week
Climbing, core, hangboard, campusing
Injury prevention and weight training
Access to

 6 weeks of workouts at a time
Scalable for all climbers

Dead Point Magazine's Review

"The program is extremely simple to follow due to the clean layout of the website… What makes this program stand apart from other training books is the clearly-defined "do-this-then-this" format. As long as you're injury free and prepared to work hard, you don't need any knowledge of training to begin your personal program. Will these programs make you a better climber? That's up to you."
 –Mikey Williams, Dead Point Magazine
Climbing a lot will only get you so much stronger.
Most climbers don't fail on their projects due to not climbing enough. We usually fail to send our projects because we're climbing too much and not training enough. At a certain point, seeing gains in your climbing requires weight training, core training, campusing, fitness training, fingerboarding, and injury prevention. And climbing. 
So we joined forces with coveted climbing trainer Kris Peters to create a super easy-to-follow Route Climbing Training Program to keep you balanced and strong all year. This program will make you stronger, fitter, and more powerful without the normally high cost of a trainer or the confusion of trying to create a program yourself.
Throughout the program, you'll cycle through different 6-week training phases with 1-week rest periods between each cycle. You'll cycle through all the necessary parts of training for route climbing, starting with a power endurance phase and move on from there, as the graphic below shows.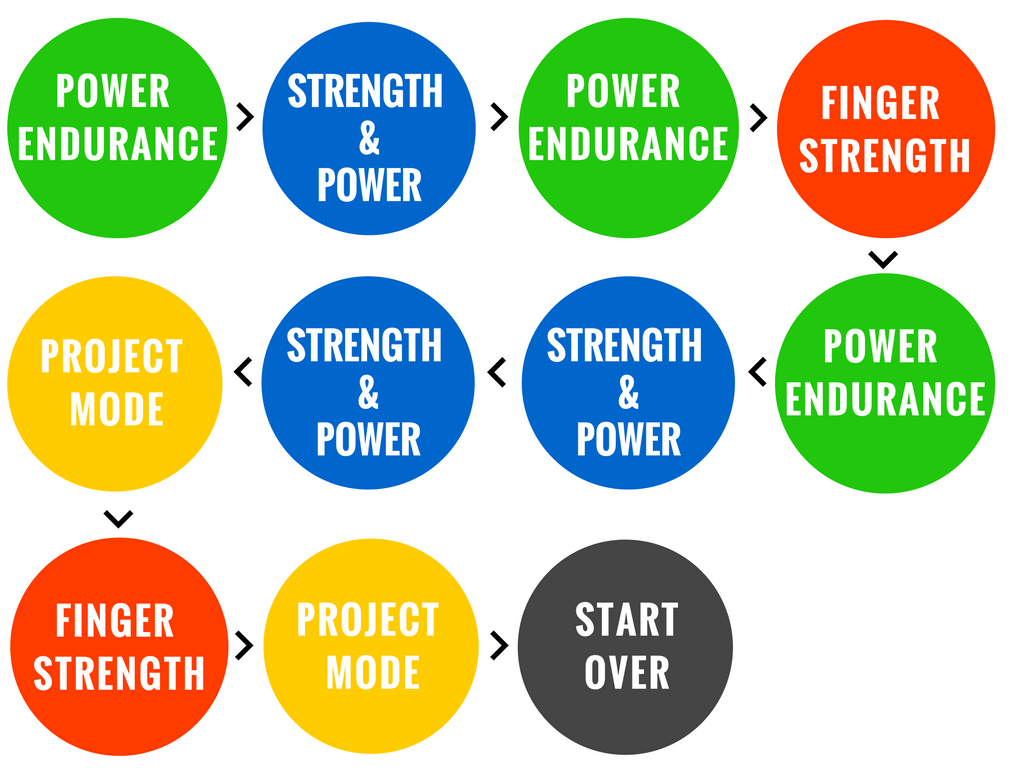 EXPLANATION: Each colored bubble represents one of the 11 (6-week) phases. Each arrow represents a rest week between each phase. After completing those 70 weeks, you'll cycle back through to the beginning of the program. You will be able to see a maximum of 6 weeks of the program on your online dashboard at any given time. 

How You'll Train and What You'll Gain
This Training Program is for route climbers of all abilities. It's designed for people who don't have all day to train, with workouts maxing out at about 2 hours. You'll train every aspect of route climbing in your 3 workouts every week, cycling through the 6-week phases described above.
Every workout is labeled in your dashboard with the icons below to tell you what you'll be focusing on that day.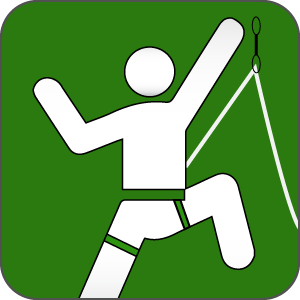 Projecting
The projecting days will help give you the mental and physical stamina you need to climb strong outside all day.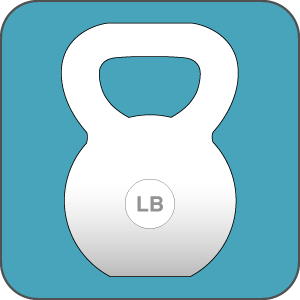 Weight Lifting
Research shows that lifting weights increases strength, so you'll be using weights to improve finger, shoulder, and core strength, as well as for injury prevention.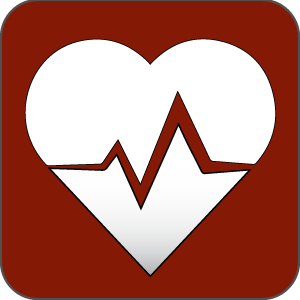 Cardio
Whether we like it or not, long routes require cardio fitness, so this program will help you gain that with jogs, bike rides, elliptical, or however you choose to get the job done.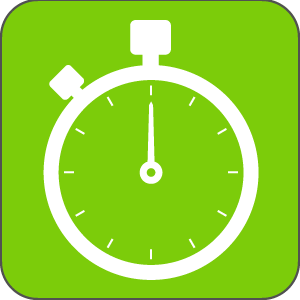 Progress Tracking
Every three weeks you'll be asked to do the performance test, which is how you'll track your progress in climbing, finger strength, overall strength, and fitness.
Necessary Equipment
Smart Phone, tablet, or computer
Set of dumbbells and ankle weights
Fingerboard
Short rope or pulley system
Theraband
TRX or a set of gymnastic rings
Optional Equipment
Pull up bar (you can use your hangboard instead, though)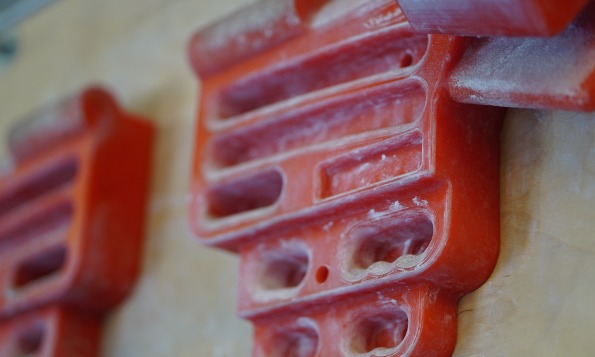 Video Instruction for Each Exercise
Here's just one of the many videos you'll find in the program. They're all right there on your dashboard for you, so you never have to leave the workout page.
All of the exercises in the program are accompanied by a video showing you how to do the exercise properly and how to make it easier or harder. It's important to be able to see how something is done – not just read about it.
Your Trainer, Kris Peters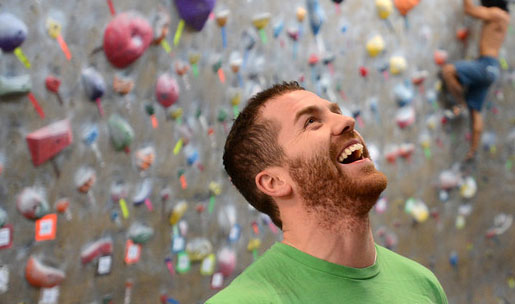 Your trainer for this route program is Kris Peters of Boulder, Colorado. He's also the creator of our 6-Week Power Endurance Program and our Bouldering Strength and Power Program here at TrainingBeta (see his full bio on the About Kris Peters page). He's one of the top climbing trainers in the U.S., and has worked with pro-level climbers, including Daniel Woods, Sasha DiGiulian, Alex Johnson, Emily Harrington, Matt Segal, Matty Hong, and many others.
However, luckily for the rest of us, he doesn't just work with genetic mutants. He works with climbers of all levels every day, training people one-on-one, in group sessions, and online. Kris has been training climbers since 2010, and athletes of all kinds since 2004. With many certificates as a Personal Trainer, Kris is highly qualified to guide you through this comprehensive climbing training program.

If you were to get personal training from Kris or any other climbing trainer out there, it would cost you at least $60/hour, which means you'd be spending at least $720/month for the 3 days a week you'll get with Kris in this program. This program allows you to get comprehensive, step-by-step training for a very small fraction of that price.
Monthly
3 Workouts/Wk
Access To Dashboard
Monthly Q&A Webinars
14-Day Free Trial
Yearly
(Best Value)
2 Months Free ($12.49/mo)
3 Workouts/Wk
Access To Dashboard
Monthly Q&A Webinars
14-Day Free Trial
6-Month
Save $8.99 ($13.49/mo)
3 Workouts/Wk
Access To Dashboard
Monthly Q&A Webinars
14-Day Free Trial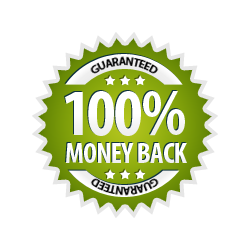 Our Guarantee
We stand by a 100% 30-day Money-Back Guarantee, so you can feel totally secure knowing that if you're not completely satisfied with what you're getting, we'll give you your money back – no questions, no hassles.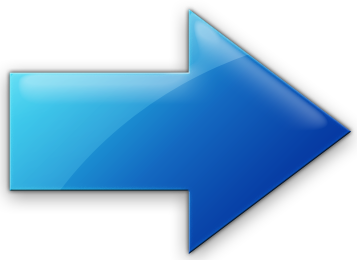 What Happens After I Sign Up?
After you sign up, you'll get an email that will give you immediate access to more instructions, more training info, and your dashboard, where you'll find your first week of workouts. New workouts will be added to your dashboard every week after that, and you'll be able to see up to 6 weeks at a time..

Workouts
There are 3 workouts/wk, except for rest weeks (every 7th week). Two of the workouts include climbing drills, and the 3rd is a more focused training day. All days include some core, shoulder, strength, or fitness exercises, depending on the 6-week phase. You'll be doing your climbing drills mostly on routes, but sometimes on boulders.

Incredible Value
To get this kind of well laid out, day-by-day training plan, you'd have to pay a trainer a LOT of money. This plan is effective AND affordable for any route climber year-round.
Average rating:
5 reviews
Apr 6, 2016
I just felt great!
just wanted to let you know how training beta has helped me not only in my climbing but had a profound impact on my life as well.just some background on me, i currently work as a full time dentist in Perth , Western Australia and I have been climbing since I moved to Perth from Malaysia about 4 years ago. for the first 2 years progress was good, i picked up trad, sport, bouldering and fell in love with the sport. I do not train but i was making steady progress like any beginner, at that point I can red point up to 6b.I had a bad fall about 2 years ago in Arapiles, it was a trad climb and the last gear palcement was slightly runned off and I slipped and fell and broke an ankle. It took a long time to recover but i was climbing in 5 - 6 months time. I figured I will need about a month or two to pick up where I left off.but2months became a year and I was stuck a few grades below what i originally climb with little or no progress. I felt pumped even before I started climbing in the gym, I consciously avoid slabs ( i fell off on a slab climb), I get tired very easily, my confidence was shot. I reasoned (wrongly) that I will need to ramp up my climbing in the gym, at one point I was climbing in the gym after work for long sessions, flailing and just falling off routes, eventually it affected my work; dental extractions was getting very tiring (believe me hard extractions take a considerable amount of forearm strength, you will get pumped!), my fingers were shaking and that is the last thing that I want! Slowly this affected my mood and overall health, i just felt bad the whole time and i wasnt having fun climbing anymore.one day, my wife just casually mentioned to me that maybe my habits are wrong, i should read up and think about organising my time and make full use of it. I stumbled on your website while reading dr jared vargys warm up routine, and I started reading all the articles you posted and suddenly it hit me. I was just wasting my time and my energy, I decided ok lets give this route training routine a shot and lets do some habit changes.I started working 5 days now instead of 6 and a half days, I spaced out my hard dental extraction days throughout the week. I started eating nutritiously (ironically my wife is a dietitian and I am her worst patient) that is planned by my wife. i train in the gym 2 - 3 times a week, following the routine as best I can and this time I take my time and warm up well.That was 4 months ago, now not only my dental work is much more efficient and I am can see the same amount of patients in 5 days compared to last time! I became more confident, I do not get pumped easily while climbing and my grades are climbing back up and I recover so much faster. I just felt great! Even better, when I went back to Malaysia to see the family, I went climbing with my wife and I onsighted a 30m 6c+ limestone route on my only day of climbing in malaysia. Recently I was bouldering and I sent my first v6 as well.Thanks!Jeff
Apr 6, 2016
IT'S FRICKING AWESOME!
Unlike most programs that I've tried (and I've tried a bunch from Steve Bechtel's climbstrong.com site as well as the Anderson brother's Rock Prodigy system) it gives us more opportunities to climb for both myself and my climbing partner. We don't get many opportunities to get outside due to family obligations and so we need a program that is tailored for someone who can get in a solid 2-2.5 hours of climbing/training 3 days a week. Your program hits that sweet spot perfectly.For me, the climbing work is the best part and I have seen an improvement in my confidence on lead, as well as my skill, strength and endurance on the rock. Since starting the program last summer I've bumped my onsight average to a solid 12a and am pushing 12c/12d redpoints with little fear of injury. IT'S FRICKING AWESOME!The only part of the program that I'm not keen on is the non-climbing, strength portion. While I like the variety in the programming and the core workouts are great, I like measurable improvements to keep me motivated, so I'm trying a hybrid which uses the climbing work combined with some basic lifting work to round out my whole body strength. I'll mix in some of the core workout ideas, from the program, but will have to balance that with the lifting which I actually enjoy.So far, this is the best program that I've used. A little tweaking here and there but all in all, it has provided me with the pieces I've needed to move my climbing up the grades when it has been largely flat for the past couple of years. Thanks for that.- Phil Keslin
Apr 6, 2016
I already feel like the program is working
I just recently started the Route Training program (I'm on week 2) and have been really happy with it so far! I consider myself a pretty fit climber, where I was incorporating weight training and cardio with my gym climbing sessions already, but I felt like I needed a little more structure to my workouts and motivation to get to the gym on busy weeks. So, your program has been great that I have the flexibility to fit the three workouts in to my (sometimes hectic) schedule and the higher intensity has been kicking my butt! A perfect example is the week 1 day 1 workout, which is really similar to my regular gym sessions but the rapid succession of reps and sets on the fitness round left me sore for three days 🙂 So, I already feel like the program is working and I look forward to the variety in the workouts. The website is also very intuitive and easy to use, and I've received prompt responses from TrainingBeta when I had questions. I also listened to your Ketogenics podcast on the train last night and found it very informative. So, thanks for all your hard work and I appreciate your effort in creating a quality product!Mike
Apr 6, 2016
Helps to take the "thinking" out of climbing
Here are a few thoughts about the route climbing program.I really like the after climbing exercises. The ring push ups are my favorite.Coaches are really useful for telling you when you are being a bitch or when you need to take rest. I like the route program because it forces me to acknowledge when I need rest like a coach would, but I don't have to pay for a coach.The program helps to take the "thinking" out of climbing that you would have to do if you read the climbing training books. I used to go to the gym and just thrash around on the hardest boulder problem or route that I can do. And, taking knowledge from a book and applying it is very difficult. Now, with a set program that was not made by me, I'm way more purposeful in my climbing and working on different kinds of efforts (i.e. projecting, strength, power endurance, endurance).I train out with friends who can't climb at my level, but since this program works for any ability level, we are all able to do the same workout.
Apr 6, 2016
from 11a to 12a
First off, some praise for the site and podcast. I'm someone who reads obsessively about training for climbing. Every article, blog, and video I can find gets eaten right up. I'll re-read things when I run out of new content, and I'll watch training videos as I fall asleep. TrainingBeta has been the best thing to happen to me since I learned how to lead. A site that does all the searching for me, compiles it in one place, and categorizes it all. Not in my wildest dreams did I imagine that would ever happen, and you and the TB crew have done it really really well. I love being able to hit one bookmark instead of 30, and know that its all going to be there. You've done an awesome job drawing from the cream of the crop, finding reputable sources, and posting the full range of content, from 2 move boulder problem training to nutrition and rehab. And producing a podcast that talks to the creators and stars of these blogs and videos is the icing on top of the send-cake. Its so great hearing about their specific experiences, the resources they use, what they've found to work, and their struggles. Its tough for an average Joe like me to reach out from frozen Canada to ask J-Star about his training philosophies and endless stoke, and to be able to pull out my phone and get the answers to all my questions is the best! The quality of the production is excellent, and you're constantly bringing in interesting, well spoken, and knowledgable guests to share their experience. ITS THE BEST!!!On to the training programs. I've been a subscriber to the route climbing program, and once again, you've found a big hurdle in training and addressed it. With all the info out there, its hard to sort through and figure out what I should actually be doing! I'm sure with little effort I could find two articles that suggest doing the complete opposite style of workout for the same result. While they both may be right in their own way, it just about takes a PHD (which I'm pretty sure I don't have) to figure out which one is best for me. With the route climbing training program, instead of beating my head against a wall I can just pull out my phone and follow the steps. All the scheduling, decisions, and headache are gone. Just follow the workout, and BOOM, results. After following the program for a year (two Canadian climbing seasons), I took my personal best from an 11a to a 12a, and I'm positive the direction and consistency of the TB program was the major factor contributing to my success. I have my fingers crossed for more improvement in the near future, and I'll be sure to give Training Beta credit in the video of me sending Sharma's latest project.I hope this helps you stay stoked to do what you do, because its awesome and you do it well!!! Thanks for all the work you're putting into the site, programs, and podcasts!!!!!!Cheers,Ben